Trade fair stand for gastronovi at the Internorga in Hamburg
The fair project
The aim of gastronovi's trade fair appearance is to present the complete solution for the catering industry at INTERNORGA in Hamburg.
The booth design is intended to emphasize the modern cloud software solution gastronovi Office. The booth has a modern, clean design. The alignment of exhibition systems and exhibits is clear and looks very inviting. The cube is visible from every corner of the exhibition hall, the terminals are illuminated with aura lighting - together with the LED video wall these are the eye-catcher of the booth.
Due to its open design, the booth appears very bright and friendly, which is further intensified with the help of spotlight lighting.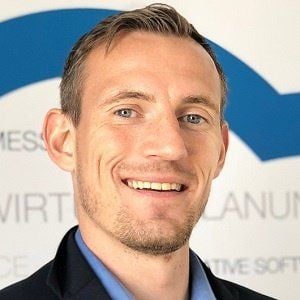 Thomas Schütz
Projectmanagement & Design
+49 (0) 2472 9910 - 35
thomas.schuetz@wwm.de
Staging of the exhibits
The staging of the exhibits was based on the modern design of the exhibition stand. All the hardware was presented on the illuminated terminals with a specially made structure.
At the front corners of the booth, these superstructures were connected with a ¼-rounded section and offer trade show visitors sufficient space to obtain information or to engage in conversation with the booth personnel. A swivel arm for an additional monitor was installed at each of the exhibits.
LED video wall as highlight of the booth
The highlight of the booth is the LED video wall, which was integrated into the booth to play moving content elements in the form of videos. Due to the selected placement of the LED wall, a high long-distance effect is given and trade fair visitors can perceive the videos and thus also the trade fair stand of gastronovi from a long distance.
Personal thoughts on the gastronovi trade fair stand
Working with gastronovi was fun from the start and always very cordial. Our contact persons were open to new ideas all the time and honest about our designs. Only through this good, joint cooperation were we able to achieve such a great result.
When working with RocketExpo/WWM, I quickly noticed that individual wishes and requirements are taken into account here. Particularly in the case of last-minute changes, the team was there to offer advice and support. We are thrilled to have designed such an effective exhibition stand together with RocketExpo/WWM.
Event & PR, gastronovi GmbH

As a full-service expert for the catering industry, with more than 14 years of experience, gastronovi offers an intelligent complete solution that organizes all areas of the catering industry: From cash register system and table reservation to marketing, merchandise management or costing, guest ordering system and much more. The Bremen-based company was founded in 2008 by Andreas and Karl Jonderko, Christian Jaentsch and Bartek Kaznowski and now employs over 100 people.