Exhibition stand construction Leipzig
Your individual trade fair stand for the Leipzig Trade Fair -.
Comprehensive trade fair service and outstanding trade fair design and for your perfect trade fair appearance.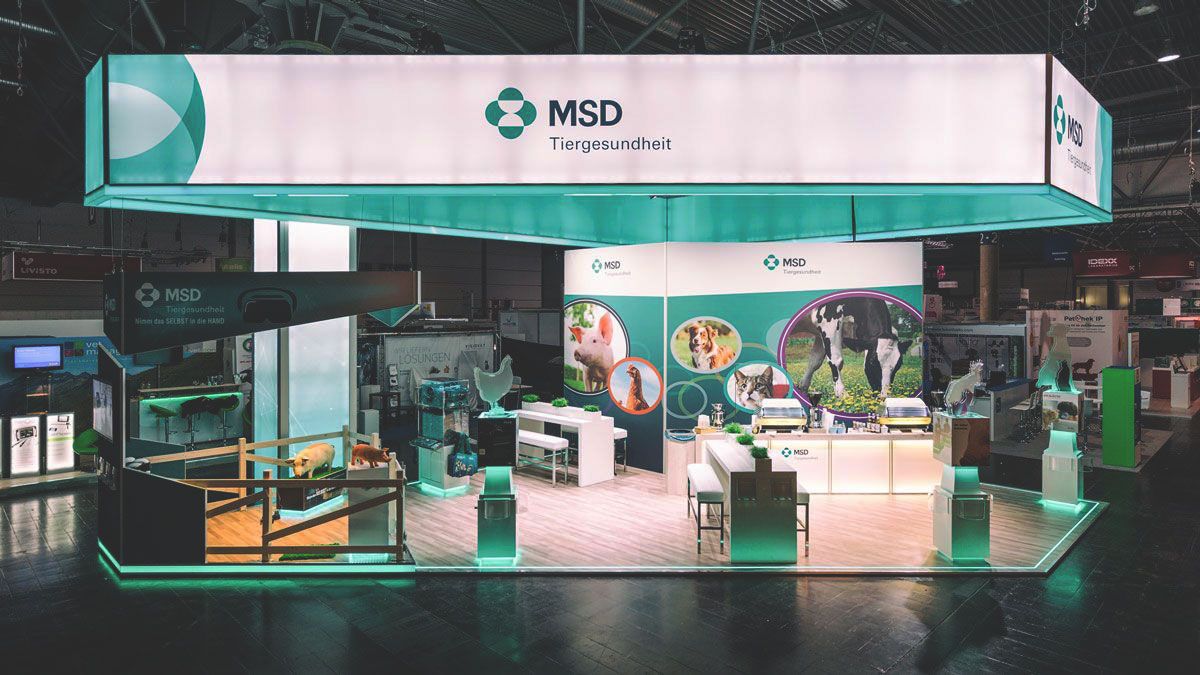 Your stand construction partner for the Leipzig Trade Fair

Whether it's a trade fair, a congress or a major event, Leipzig's exhibition halls are ideal for any event thanks to their functional design. Each of the five exhibition halls has an exhibition area of 20,500 m², so that a total of 100,000 m² of space is available. Each hall at Leipziger Messe is equipped with impressive architecture, optimal infrastructure and state-of-the-art conference and media technology. In addition to the covered exhibition halls, a 70,000 m² outdoor area is available to exhibitors.
The best-known and largest trade fairs in Leipzig are the Leipzig Book Fair, modell-hobby-spiel and Haus-Garten-Freizeit. All in all, the trade fairs and congresses in Leipzig attract 1.2 million national and international visitors who come to admire the products and services of the 15,500 exhibitors.

With many years of experience, selected partners and exhibition stands at the trade fairs and congresses at the Leipzig Exhibition Centre, you can rely on us as an expert for Leipzig trade fairs. We have been looking after companies exhibiting at the Leipzig Veterinary Congress for years. Of course, our customers get the complete package of trade fair logistics to and from Leipzig. As a full-service provider, we guarantee the smooth running of all trade fair services for your trade fair appearance - whether consulting, stand construction and dismantling, event logistics or catering. Your trade fair success is the top priority for us as a stand builder. That's why we are also available to you for special designs and individual wishes. The individually designed exhibition furniture gives your exhibition stand concept a special flair and invites your visitors to linger. As a trade fair construction company, we offer our customers a large portfolio of services for trade fair construction.
For trade fair cities within Europe, such as in Leipzig, we provide you with DSGVO-compliant visitor flow data around and on your trade fair stand. You can see in real time the number of visitors to your trade fair and stand, the length of stay and the proportion of returning visitors to your stand or exhibits. You also receive figures and data for trade fair participations in Leipzig. Our staff will be happy to advise you on the subject of visitor measurement.
Exhibition stand examples for Leipziger Messe
Find a selection of services and references from the trade fair city of Leipzig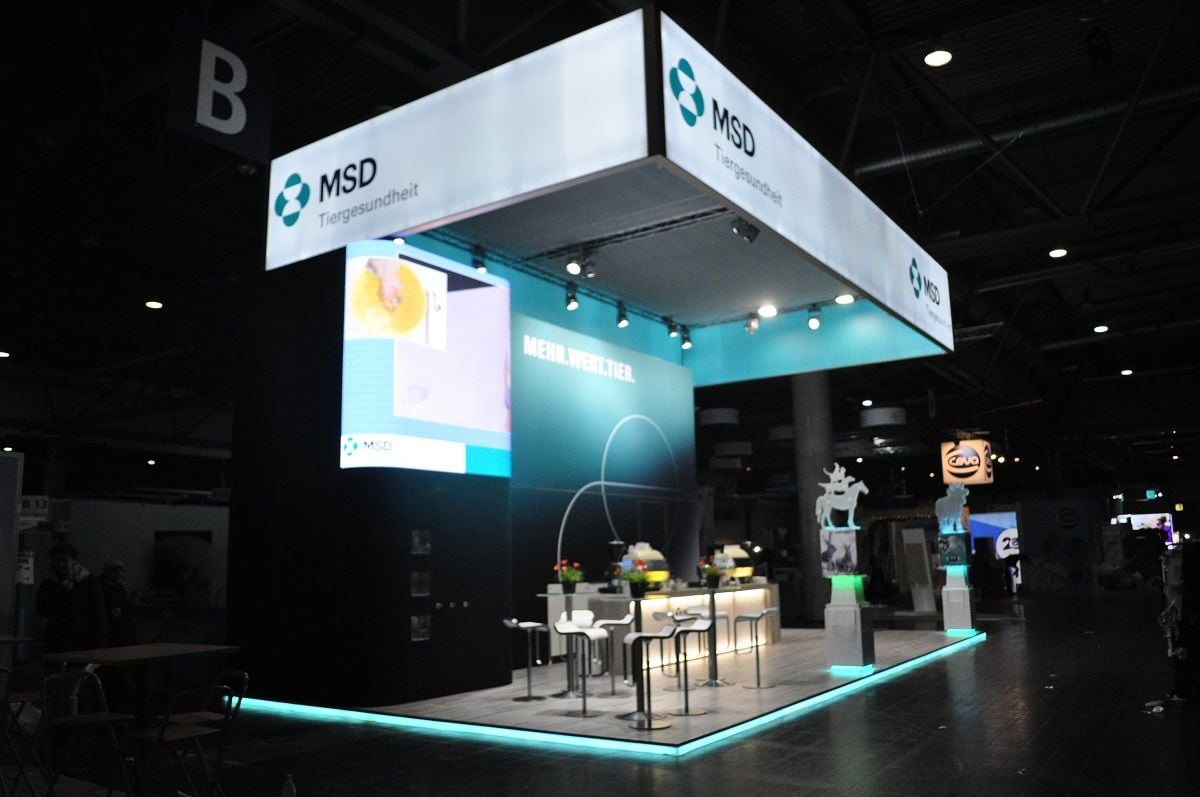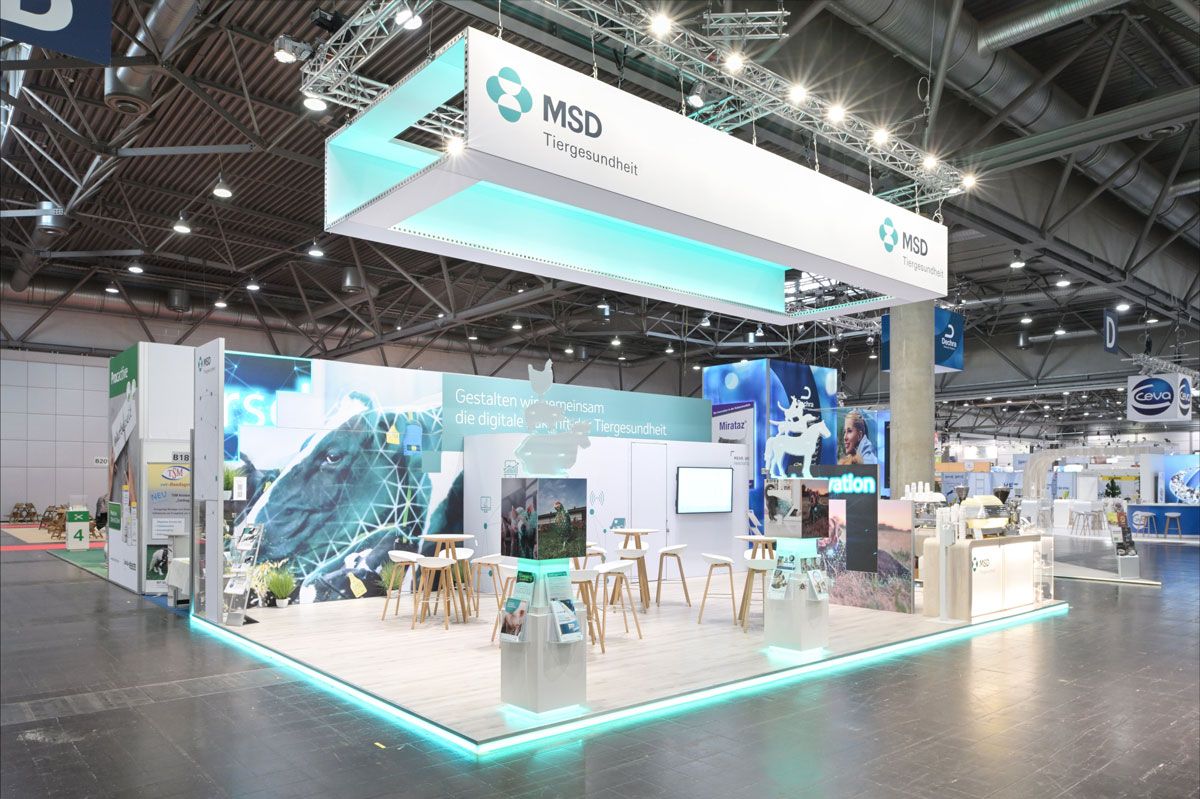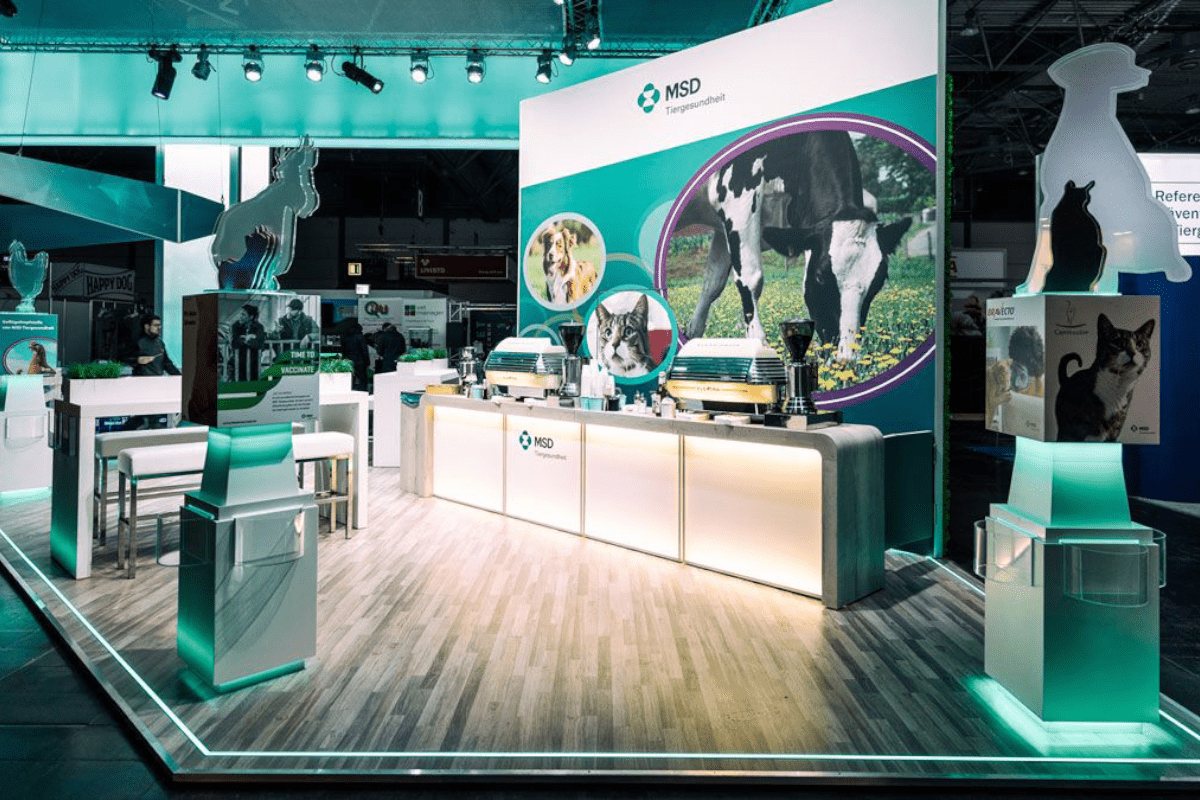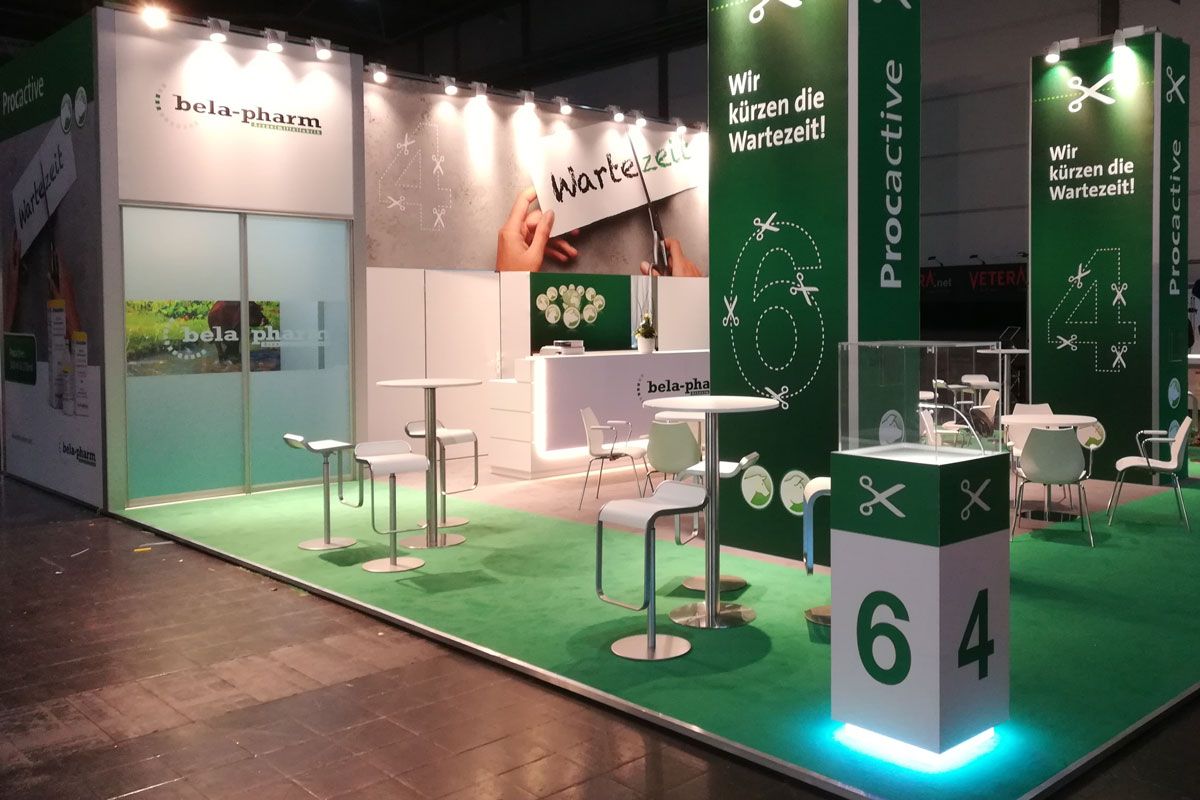 Your exhibition stand for trade fairs or congresses in Leipzig
The city of Leipzig has been a trade fair city for 850 years and Leipziger Messe is one of the leading trade fair venues in Germany. The exhibition centre is the location for renowned trade fairs and exhibitions such as the Leipzig Veterinary Congress, the Leipzig Book Fair or the Job Fair.
Large-scale corner stands, MediaDispalys, a pool of rental furniture or custom-made trade fair furniture, with us as your partner you will receive trade fair construction systems of all kinds. We design exhibition stands for all trade fair events and sectors at the Leipzig Trade Fair.
With the help of a Virtual Event Platform (VEP), we offer you the opportunity and advice to support your physical trade fair stand from Messe Leipzig with a virtual trade fair stand or a virtual exhibition. Your personal contact person is available to advise you here at any time.
Would you like to find out more about trade fair planning at Leipziger Messe?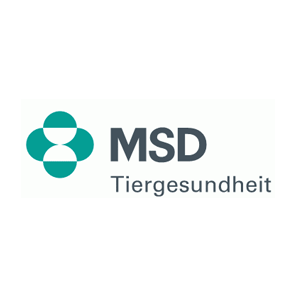 A trade show appearance should always fit the company. This means above all that you should incorporate your own corporate design into the design of the exhibition stand. However, when selecting the various options, the quality should always be in the foreground, this can be realized very well with WWM. The design and arrangements with WWM are effective and innovative.
Marketing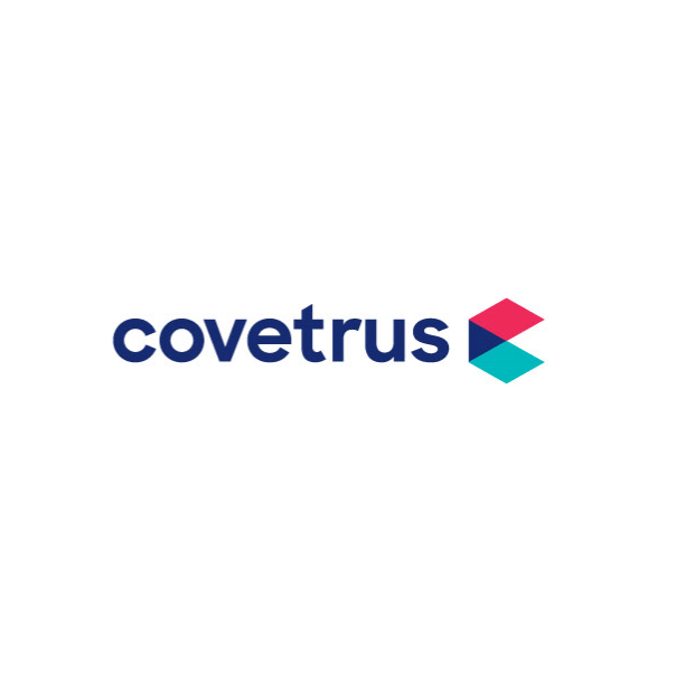 We have decided to change the stand builder in 2019. The choice fell on WWM. Price-performance, management and market presence were impressively attractive. The first booth was an impressive confirmation of the pre-planning: great design, very high quality and efficient order processing.





Category Manager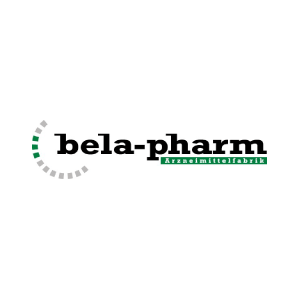 With WWM, I associate target accuracy and flexibility. In addition to our established corporate identity goals, we always receive new ideas for our trade show appearance from the staff. Also in the future we expect a successful cooperation with WWM.








Verkauf
Receive information now free of charge and completely without obligation