Printing and graphic service
Printed trade fair systems as high-quality and unique as your brand. Simply ordered online in WWMcloud.
We design and print your live communication
Trade show booths are the heart of communication exchange with your target group. To ensure that your stand stands out from the crowd, we take care of the design and printing of your trade fair systems. In our in-house printing and graphics center with attached large-format print shop, we use our years of experience to respond individually to your wishes and produce textile graphics for covering your roll-ups and trade fair walls, as well as plastic graphics for your folding displays. We are also happy to create individual designs and graphic files for your trade fair stand.

In addition, you benefit from our various printing services, which means that you are always on the safe side, even when things have to move quickly. In our print shop we can produce your individual graphics within 24 hours.
Our printing and graphic service
With the web-to-print service, you can conveniently modify individual contents within a print template quickly and easily online. And you can do it all quickly and easily while on the move in WWMcloud.
And when things have to move fast, we produce and ship your print products within 24 hours. You can control these processes quickly and easily in WWMcloud. So you stay flexible and successful at your events.
Our printing and graphics services are perfectly tailored to your needs and are child's play to control via WWMcloud. You have access to your stored print data at any time, can make updates and adjustments independently online and request print jobs with just a few clicks. And you can do all this conveniently in WWMcloud, even when you're on the road.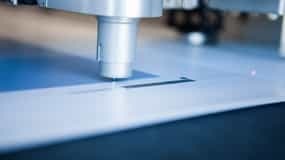 In large format printing we produce your individual graphics for the optimal communication of your advertising messages to customers and trade fair visitors. Competent advice and fast production guarantee flawless event management.
In the portal, you can link various printing services with our range of free rental systems. You upload your print data directly in the software and the most up-to-date file is always used for upcoming productions.
Choose our high-quality trade show and exhibition systems for free rental and pay only the cost of your individual printing. This way you achieve a significant reduction in your investment costs.
With print-on-demand, we offer you demand-driven production of print products in short runs. You can have the exact amount produced that your particular measure requires. In this way, you not only avoid high printing costs but also save paper and can act ecologically. And if things have to move fast, we can produce your print products within 24 hours - using high-quality digital printing. We print exactly what you need and exactly when you need it.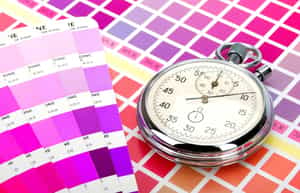 Short runs and save costs
Factors such as unit costs and capital commitment play a role in circulation planning. Apart from financial aspects, it is not always possible to predict when content will need to be revised or updated. With print-on-demand, you save yourself long-term planning for your print runs and act now.
You have special wishes concerning your exhibition stand? For designs of all kinds you have the possibility to fall back on our graphic experts. Of course, we will follow your corporate identity or contact your trusted agency.

In addition, we make sure that your trade fair wall design is not too cluttered and focus on concise text messages that are easily recognizable even in extreme lighting conditions and from a distance.

Ecological printing process
We take care to be as ecological as possible. Our graphics are printed with solvent-free printing processes. Our ecological printing processes achieve high color brilliance, a razor-sharp print image and perfect gradients on your graphics.
In-house printing
If things have to move quickly, we are particularly flexible and versatile thanks to our in-house print shop. Years of experience in printing and creation pay off. You control your print data and print jobs independently and conveniently online via WWMcloud.
Do you have any questions?
My name is Marius Palm and I am happy to answer your questions about our printing processes, finishing options as well as our design services for your live communication.