Exhibition stand for the trade show CeBIT in Cologne for devolo
The booth construction project
A high-quality, serious and CI-compliant overall impression is fundamental to the success of the A-brand at trade shows.
On 49sqm, RocketExpo designed a modern and memorable exhibition stand for devolo, which achieves a professional, long-distance effect by means of backlight-illuminated textil banner. The portal columns, also backlight-illuminated and the LED strips in the floor, optimally frame the scene area of the exhibition stand.
The stalls at the front corner and the monitor hanging above serve as an eye-catcher. Through light, movement and graphics the visitor is picked up directly.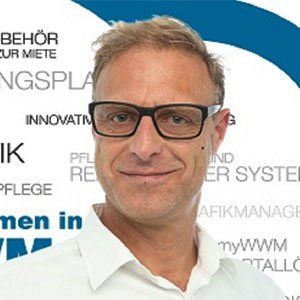 Bernd Freiter
Head of RocketExpo Projektmanagement
+49 (0) 2472 9910 - 25 bernd.freiter@rocketexpo.com