Exhibition stand at formnext in Frankfurt for One Click Metal
The stand concept
One Click Metal placed their trust in us for their first trade fair appearance for the product launch. We appreciate this very much and have done our best to help the company become better known. The stand, at formnext in Frankfurt, follows the concept of a tour, going through the individual processes of metal 3D printing. From the metal powder to the finished component. The machines on display on the outside of the stand serve to entice curious trade fair visitors further into the stand to get them excited about the new technology.
The trade fair project
What is special about the stand for me is the stand design, which was created in collaboration with an in-house industrial designer of the company. It is based on the corporate design as well as the machine design of One Click Metal and is thus coordinated in terms of colour and form. The implementation was carried out with specially developed and individualised furnishings that fit perfectly into the concept.

Working out the trade fair concept in partnership with the entire One Click Metal team was a lot of fun. The result was a great result for the trade fair premiere, with which we are very satisfied.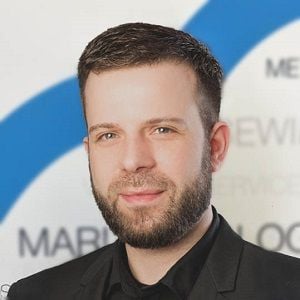 Pascal Dicks
Projektmanagement & Design
+49 (0) 2472 9910 - 81 pascal.dicks@rocketexpo.com
Project available as a virtual exhibition stand
View the One Click Metal stand from the comfort of your desk. Interact with the Digital Twin of the original exhibition project and get a 360° view of the project with a simple click.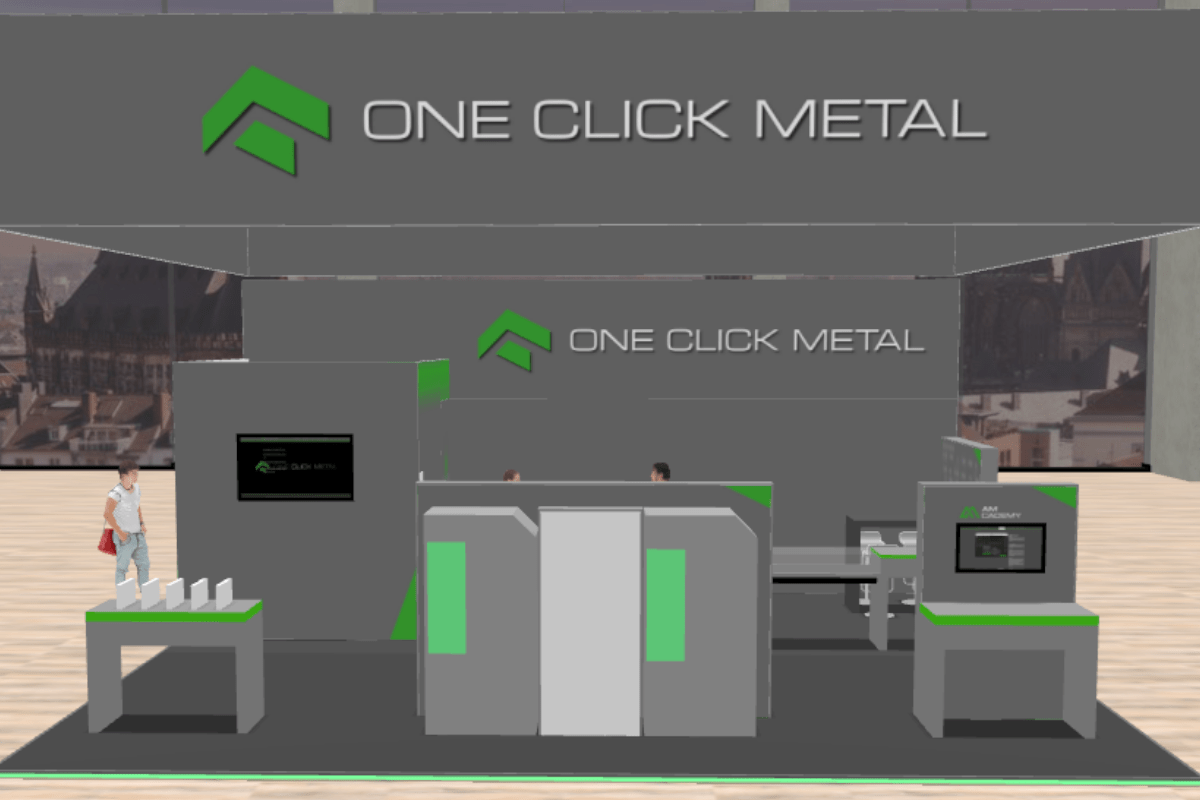 Conclusion on the One Click Metal stand
With One Click Metal, a good common foundation was laid in the preparation and conception of the trade fair planning, which is particularly important when trade fair premiere and product launch meet. The result is a stand that invites visitors from the outside in and reflects the production process in the stand to introduce interested parties to the product and the technology.
For the product launch, we decided on a professional, large exhibition stand and RocketExpo as a strong partner for the implementation. Through the individually designed exhibition stand, we achieved a meaningful and successful first appearance as a team and company.
Julia Neufer
Manager HR & Communications, One Click Metal