PAPSTAR's presence at the INTERGASTRA trade fair
The aim of the trade fair presentation
PAPSTAR's trade fair goal at INTERGASTRA was to reposition and further promote the existing PAPSTAR-pure brand. With disposables made from renewable raw materials for the catering and retail sectors, the public is addressed with a strong awareness of sustainability.
The trade fair presentation
I was impressed by the attitude of the PAPSTAR company towards the complete reorientation of the image and the associated design of the exhibition stand.
PAPSTAR's concept idea and trade fair objective is clearly highlighted with the trade fair stand. The warm colours and the wooden furniture give the stand a natural look with which the stand visitor recognises the new ecological core of the brand. Trade fair visitors feel comfortable at the stand and can discover the breadth of the product range.
One of the challenges in this project is the optimal and uniform illumination of the exhibition stand, even without a truss suspended from the ceiling. Instead, the lighting is attached to the upper beams of the system and is thus integrated as a design element.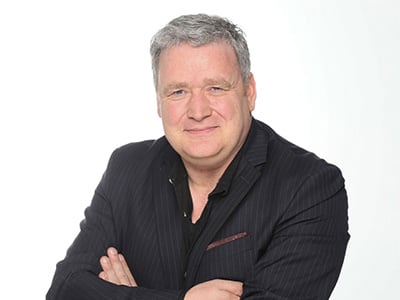 Dirk Jansen
Projektmanagement & Design
+49 (0) 2472 9910 - 22 dirk.jansen@rocketexpo.com
Design in harmony with nature
The trade fair presentation focuses primarily on the sustainability of the products. In order to underline this and to present it visibly on the entire stand, solid wood furniture is used. The tables and shelves in particular are used for the presentation of the products. This gives customers or interested parties the opportunity to take a closer look at the product range and to touch it.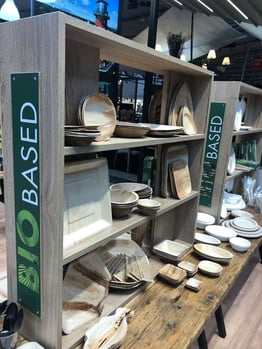 Large format posters
The large-format posters at the PAPSTAR trade fair stand are particularly eye-catching. The posters show the products of the PAPSTAR-pure line in their application. The colour scheme and size of the posters ensure a high long-distance effect of the stand. The attention of the trade fair visitors is thus drawn to the posters even from a distance. The images used aim to make the stand visitors feel comfortable and stay there for a longer time.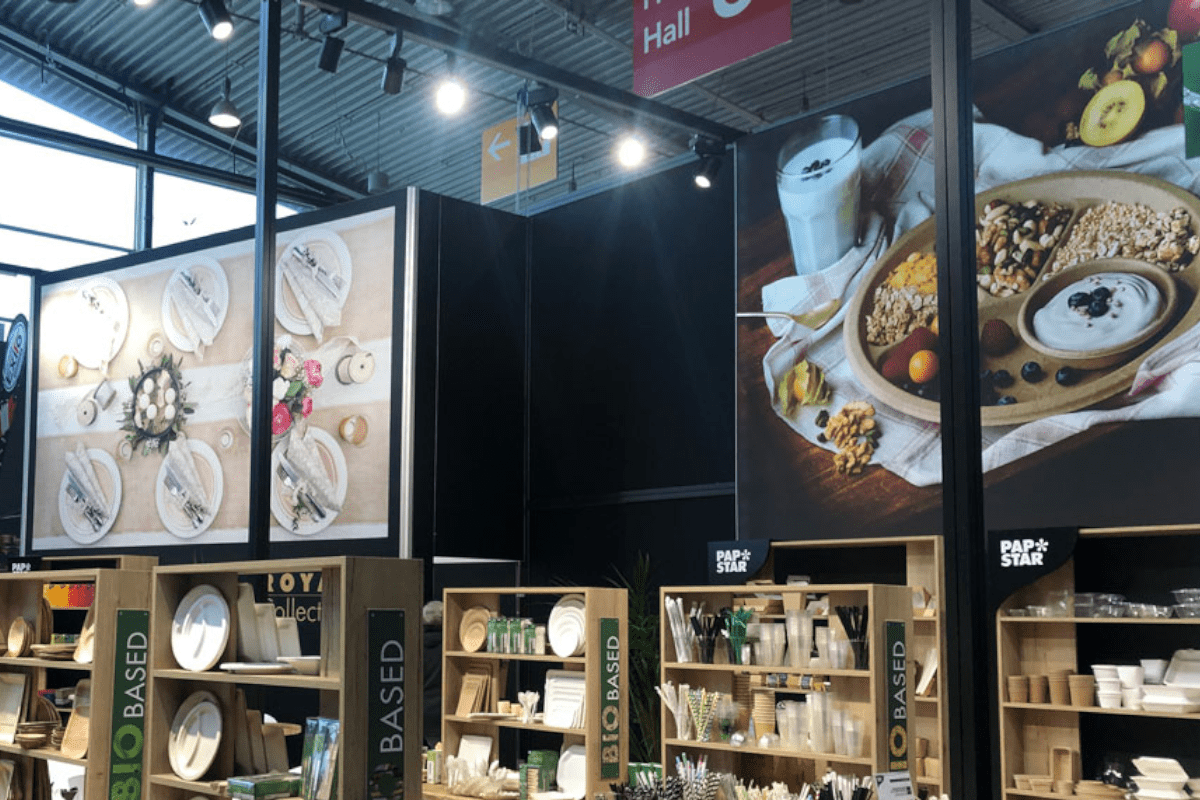 Conclusion on the PAPSTAR trade fair project
With the help of the many years of trustful work with PAPSTAR GmbH, we have worked together on the further development of the stand, so that it now supports the reorientation of the PAPSTAR-pure brand.
"The PAPSTAR exhibition stand for the large-scale consumer fairs Internorga, Intergastra and HOGA, which was redesigned by RocketExpo, corresponds exactly to our idea. At Intergastra 2020, the stand was attractive and optimal for our wide range of products, visitor-friendly and very workable for the Papstar sales team. We are looking forward to the next fairs."
Wolfgang Küpper
Marketing Director, PAPSTAR GmbH
Since the company was founded in 1873, PAPSTAR has produced nearly 5,000 consumer products in more than 200 production facilities worldwide. The range is divided into three categories: disposable tableware and service packaging, table and room decorations, and disposable products for household, professional kitchen, hygiene and elderly care.