Exhibition stand in old rye house for CARAT
The trade fair concept and stand design
The goal of the booth was to present CARAT's software to B2B customers at the manor Böckel. An open, neutral trade fair concept with sufficient workstations for the presentation of CARAT's product range was to be designed. The challenge was to integrate a suitable design into the rustic look of the old rye house.
The trade fair appearance
The CARAT booth was kept open and neutral. The inviting atmosphere was underlined by the lighting. Special attention was paid to the colored illumination of the rye house as well as the backlit exhibition walls. Furthermore, a 98" monitor was installed in the booth in the entrance area with the help of a particularly ingenious statics.

Eyecatcher of the fair concept was a work table with up to 8 workstations. Matching to this, there were individual workstations (terminals) in "Apple style".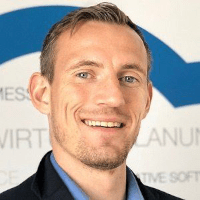 Thomas Schütz
Project Management & Design
+49 (0) 2472 9910 - 35 thomas.schuetz@wwm.de
Digital twin
Another special feature of the booth is the digital twin in a 360° panorama world. The A30 Küchemeile can thus be experienced as a hybrid event.

At the real event, business cards with a QR code on the back were distributed. By scanning this code, the visitor enters the virtual panorama world. This gives visitors the chance to immerse themselves in the booth even after the trade show.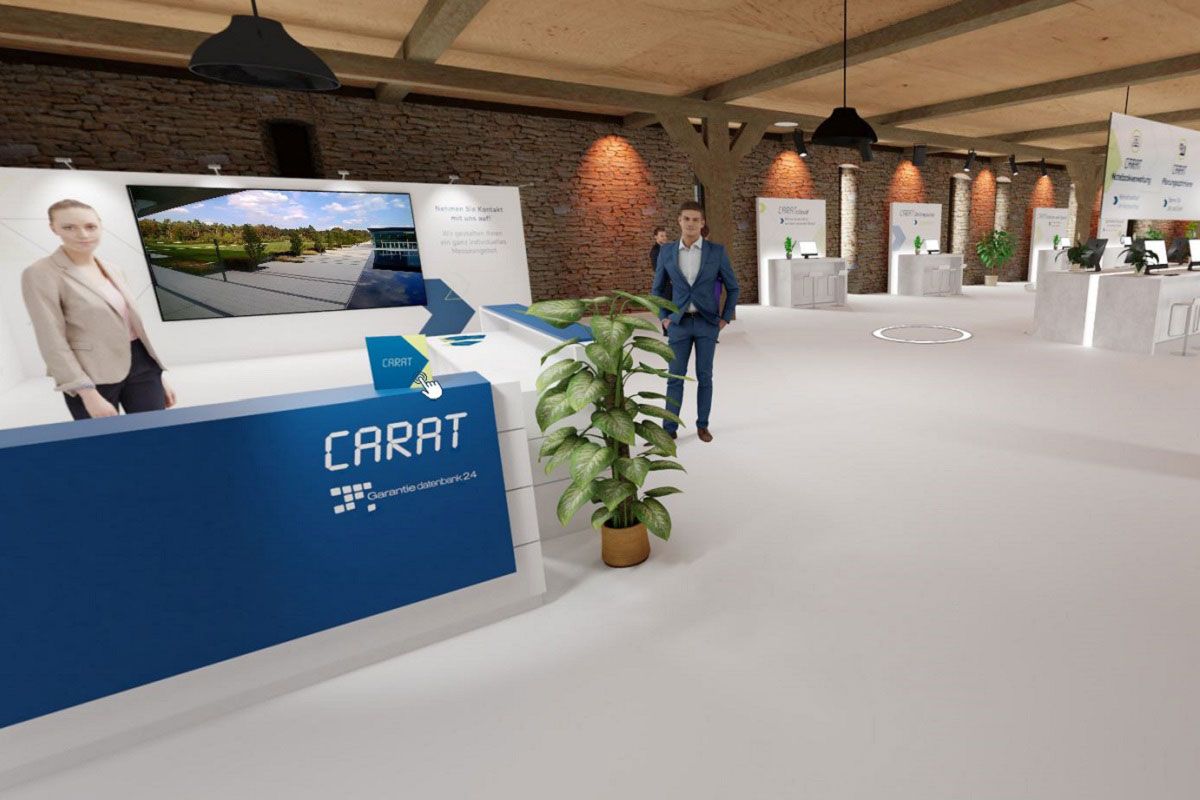 Personal thoughts about the project

The clear, bright design, which had to be harmonized with the rustic look of the location, was particularly interesting. The combination of old and new, the character of a modern Apple Store to be able to accommodate in an old rye house, was fascinating. Likewise, it was a special clue that we could virtually recreate the trade show concept as a digital twin to give visitors an extended trade show experience from the comfort of their own homes.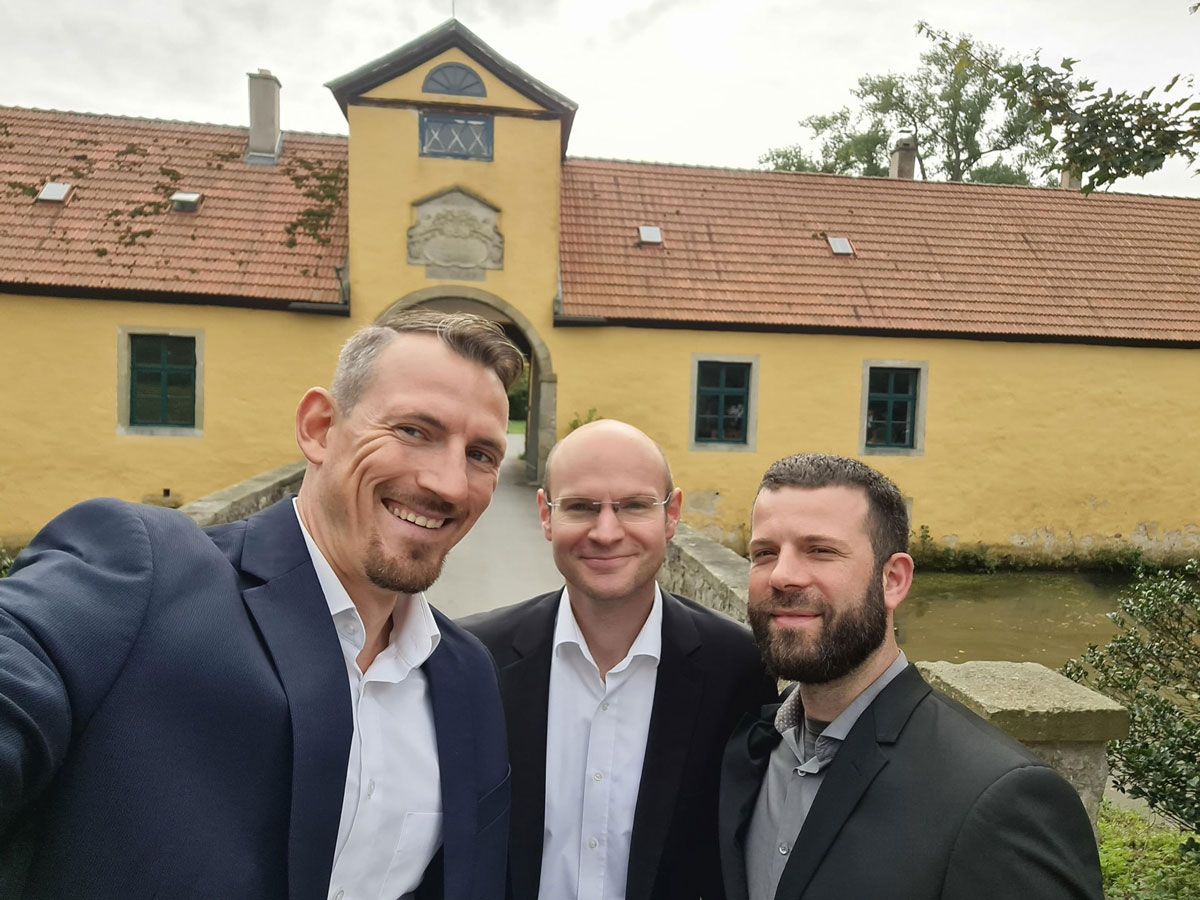 Project available as 360° panoramic world

View CARAT's trade show booth from the comfort of your desk. Interact with the Digital Twin of the original trade show project and get a 360°view of the project with a simple click.

Watch the Digital Twin now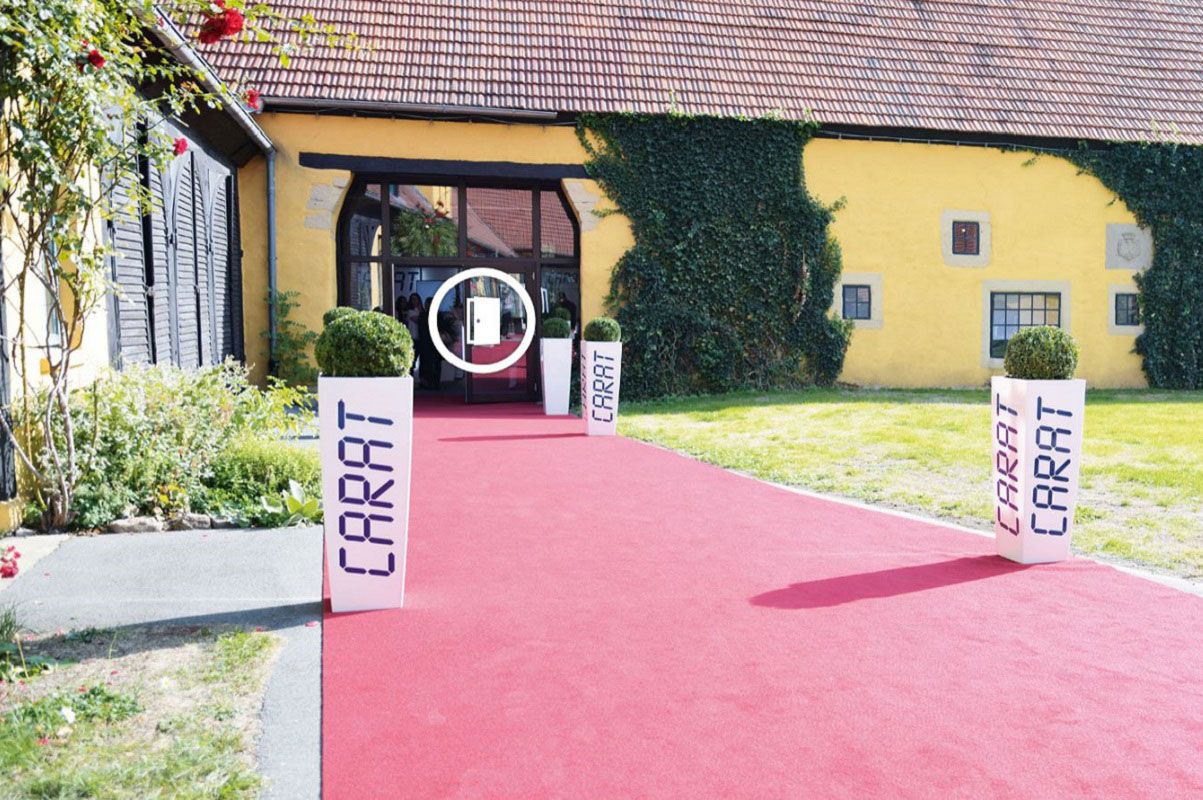 Thanks to the competent and professional cooperation with WWM, we were able to implement an innovative trade fair stand again this year, which delighted both visitors and employees.
Martin Jahn
Senior Sales Manager, CARAT GmbH