Exhibition stand at the transport logistic 2019 in Munich for the HAMMER Group
The exhibition project
At the Transport logistic 2019 in Munich the Hammer Group presented its integrated approach to the supply chain. Transport logistic is the leading trade fair of the logistics industry and therefore one of the most important exhibitions for the HAMMER Group.

At the exhibition in Munich the HAMMER Group presented its services in the field of freight forwarding, transport, logistics and integrated customer solutions. For this purpose, attractive meeting areas were set up throughout the entire exhibition stand using various types of movable lounge furniture. A relaxed living room atmosphere for pleasant and individual customer discussions is given. The mobility of the furniture was particularly important in the selection of the furniture, in order to ensure optimum use of space with a changing number of discussion partners. The exhibition booth is the highlight of the stand. It extends into the stand as an optical truck driver's cab and thus embodies the world of the logistics industry directly on the stand. As an eye-catcher, a screen was embedded in the graphic windscreen of the truck in the exhibition wall so that videos could be played there.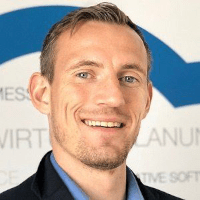 Thomas Schütz
Projektmanagement & Design
+49 (0) 2472 9910 - 35 thomas.schuetz@rocketexpo.com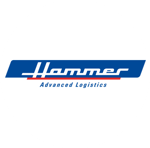 Spedition Hammer is one of the largest logistics service providers of Aachen. Since its foundation in 1946, the independent, owner-managed, family-owned company has been convincing with innovative, tailor-made logistics solutions. The company relies on its many years of experience and expertise - and has thus been creating trust for more than half a century.