Corporate Metaverse of Cornelsen
Corporate Metaverse for Virtual Book Fair East 2021
In May 2021, Cornelsen realized a two-day virtual book fair in close cooperation with WWM. For this, a large hall was created as a panoramic view. With this pano environment, Cornelsen creates an interactive 360° experience with which the visitor literally finds himself in the middle of the action. With a resolution in 4K quality, the pano world delivers pin-sharp images with low loading times.

From the main hall, visitors gain access to the four exhibition rooms for the different types of schools: Elementary School, Middle School, High School and Vocational Education. The rooms were designed to match the textbooks. The design of the virtual book fair can be adapted and reused for further events.
For the product presentation, WWM translated Cornelsen's original trade fair shelves into digital form. A total of more than 200 textbooks were presented, which visitors can call up in the online store with a click in order to order the book there. Many of the products also offered a look at the book's table of contents or provided a reading sample.
In addition to the exhibition, the program included workshops, readings and lectures for all types of schools.
Raffle
At Cornelsen's virtual book fair, visitors were able to participate in a sweepstakes.

For the competition, a scratch card was displayed as a hologram. This had to be "scratched free" using the mouse in order to receive a voucher code. This voucher code could be redeemed directly when placing an order in the Cornelsen online store.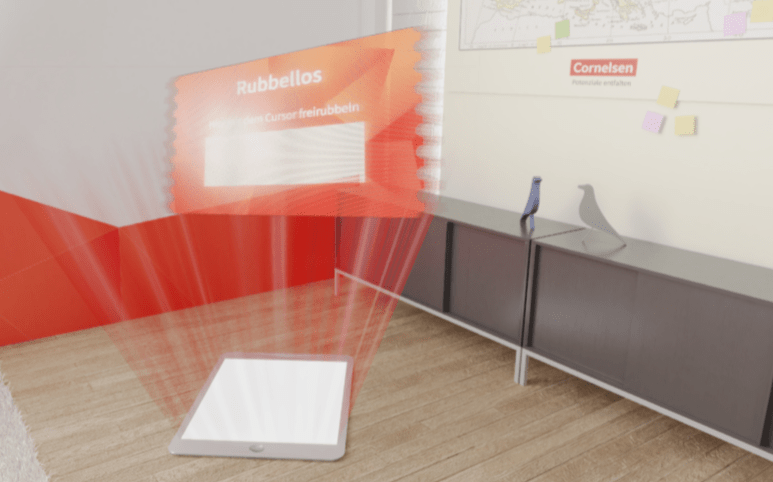 Support during the live event
Cornelsen employees were available during the event via chat and video call for advice on content. For technical questions, visitors and speakers could access the integrated help pages. In addition, a support team was available from WWM during the virtual book fair, which visitors and speakers at the event could contact at any time.
With the Cornelsen Book Fair East, we were able to reach our target groups with our own digital trade fair offering despite the cancellation of the major industry trade fairs due to the pandemic. The playful exploration in the 3D pano-rooms and the digitized trade fair shelves was very well received by our customers. We thank WWM for the professional implementation and the good and constructive cooperation.
Coordinator, Brand Management | Brand Communication and Events, Cornelsen Verlag GmbH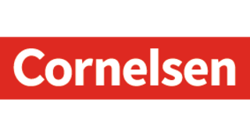 Founded in Berlin, Cornelsen is a German textbook publisher offering educational media in Germany, Austria and Switzerland. Cornelsen specializes in the development of textbooks and also offers learning and teaching materials in various types of media.