Successful trade fair appearance by Swagelok
The trade fair appearance
The Swagelok booth is a 3m x 6m corner booth, originally designed for MEORGA 2016, where the booth could be used flexibly on both sides of the booth. The stand design was so appealing that Swagelok also wanted to use the stand for other trade fair appearances, e.g. DIAM (Deutsche Industriearmaturen Messe) 2017. However, the stand had to be adapted here due to the different stand space. Due to the modular design, one rear wall of each side of the booth could be removed without further ado and was thus also available for smaller areas. The graphics on the exhibition walls were also produced in such a way that the removal of the two outer walls did not interfere. The original corner stand could not only be individually adapted in size, but could also be used as a head stand for the DIAM (see left and right picture).

With this modular design of the trade fair stand, Swagelok is absolutely flexible and can design trade fair presentations individually. In addition, the furniture of the booth was arranged differently as well as partially exchanged, depending on the size of the booth and accordingly the need for trade show furniture.
WWM is an absolutely professional, innovative and reliable partner. Our contact persons are always helpful and very flexible in responding to our wishes and concerns. Trade show planning with the myWWM planning tool from WWM is very simple and time-saving, making professional preparation child's play.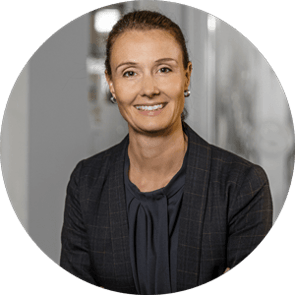 Director Marketing & Communications, Swagelok
Swagelok is a company based in the US state of Ohio. There are more than 200 sales and service centers in 70 countries worldwide. The company manufactures and distributes gas and fluid system solutions. Swagelok's mission is to always be a partner to their customers and to push the envelope. As a result, they are always looking for better solutions. Their employees focus solely on how they can improve their customers' experience - with new product and alloys, new system designs and training, or inventory and overhead management services.