Virtual event platform
Software solution for your virtual event
Our software solution for your virtual event
The virtual event platform gives you the opportunity to make your virtual trade fairs and events available to your participants and users. You can easily send invitations for the events via the platform.
The virtual event platform is especially suitable for companies without their own CMS and CRM system. All modules can be combined and work together, no further interface is required for the implementation and the modules are regularly renewed and updated in their functions.
The included modules
With the virtual event platform solution, you get the following modules for the implementation of your virtual events:
The functions at a glance
Contact us if you need more information.
Get more information about the virtual event platform and get advice.
Contact us
The AMICO model
To provide holistic solutions for your virtual event, we have aligned our solutions to the AMICO model. The AMICO model defines the requirements for a virtual event platform for the long-term use of virtual events in the entire customer journey. Our platform solutions are additionally certified according to the VEP-RF.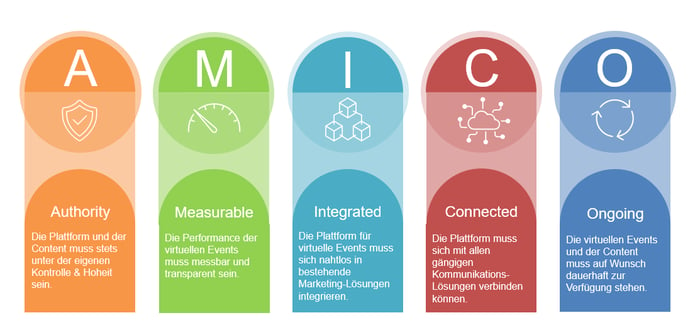 Process for the implementation of online events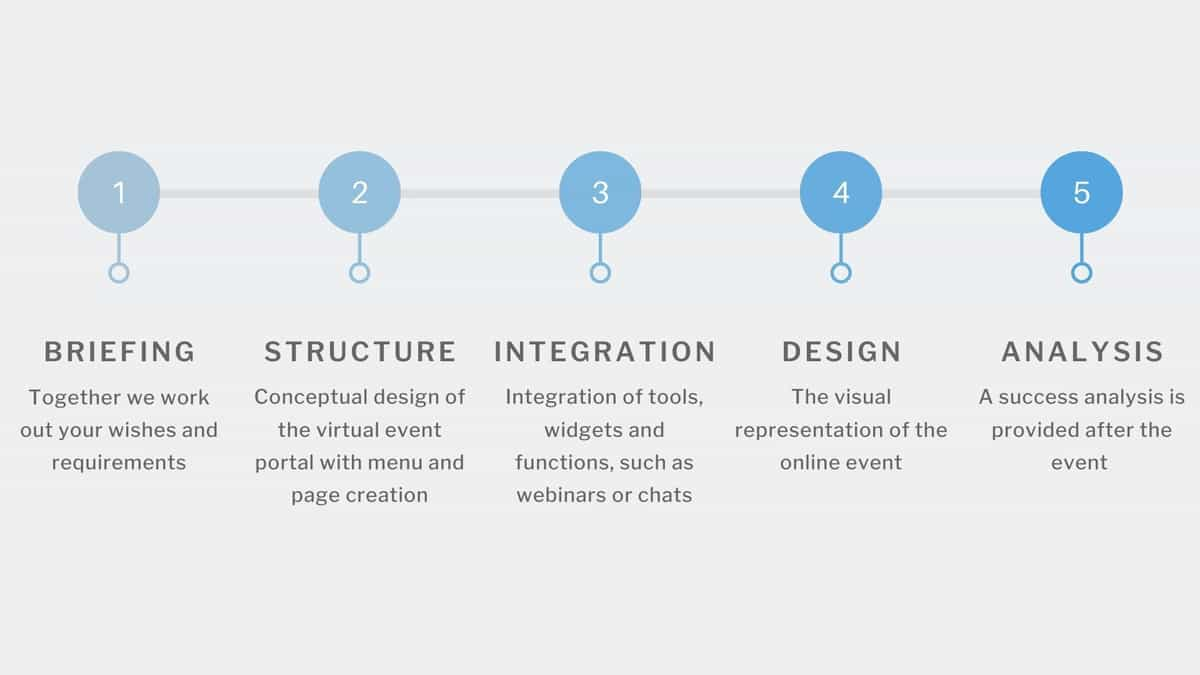 Organise events with the virtual event platform now - fill out the form and receive information!