Interactive, virtual exhibition stand through widgets
With the numerous widgets that VirtualShow offers, you can turn your virtual booth into an interactive experience. You can easily create the interactions yourself. Whether 2D or 3D, the following widgets are available for all versions and allow you to integrate your existing info materials and much more into your virtual booth. Afterwards, the finished show can be integrated on any website.
Virtual trade show booth in 2D or 3D
Create a virtual trade show booth and deliver an interactive trade show experience to your customers. With Studio VirtualShow, the exhibition stand becomes an interactive experience - whether in 2D or 3D. With numerous options such as the integration of videos, forms, PDF files, video conferencing and many other functions, you can expand your virtual event and turn it into a multimedia infotainment experience.
Create your virtual booth in 2D
To create a 2D virtual booth in Studio VirtualShow, you need nothing more than an image of your booth. Once you have uploaded the image, you can start adding interaction points to your virtual booth. Due to the short loading time of the virtual stand and the multimedia treatment thanks to the info points, a pleasant visitor experience is created.
Advantages of a 2D exhibition stand at a glance
Create your virtual booth in 3D
With an additional dimension, you enable visitors to move freely within a virtual trade show booth. This way, visitors can experience your virtual trade show booth from any perspective. To do this, simply upload a virtual CAD file to Studio VirtualShow and you can start editing the virtual trade show experience.
Advantages of a 3D exhibition stand at a glance
VirtualShow Web GL
You can also use your own Web GL files through VirtualShow. For example, you can create your own show in 3D Vista, then export it as Web GL and upload it to VirtualShow. All that happens here then is hosting. Editing functions as with VirtualShow 2D or 3D you do not have with a simple hosting.
Creation and editing of the show in own program
Hosting the individual show via VirtualShow
Integration on any website possible
Application areas of VirtualShow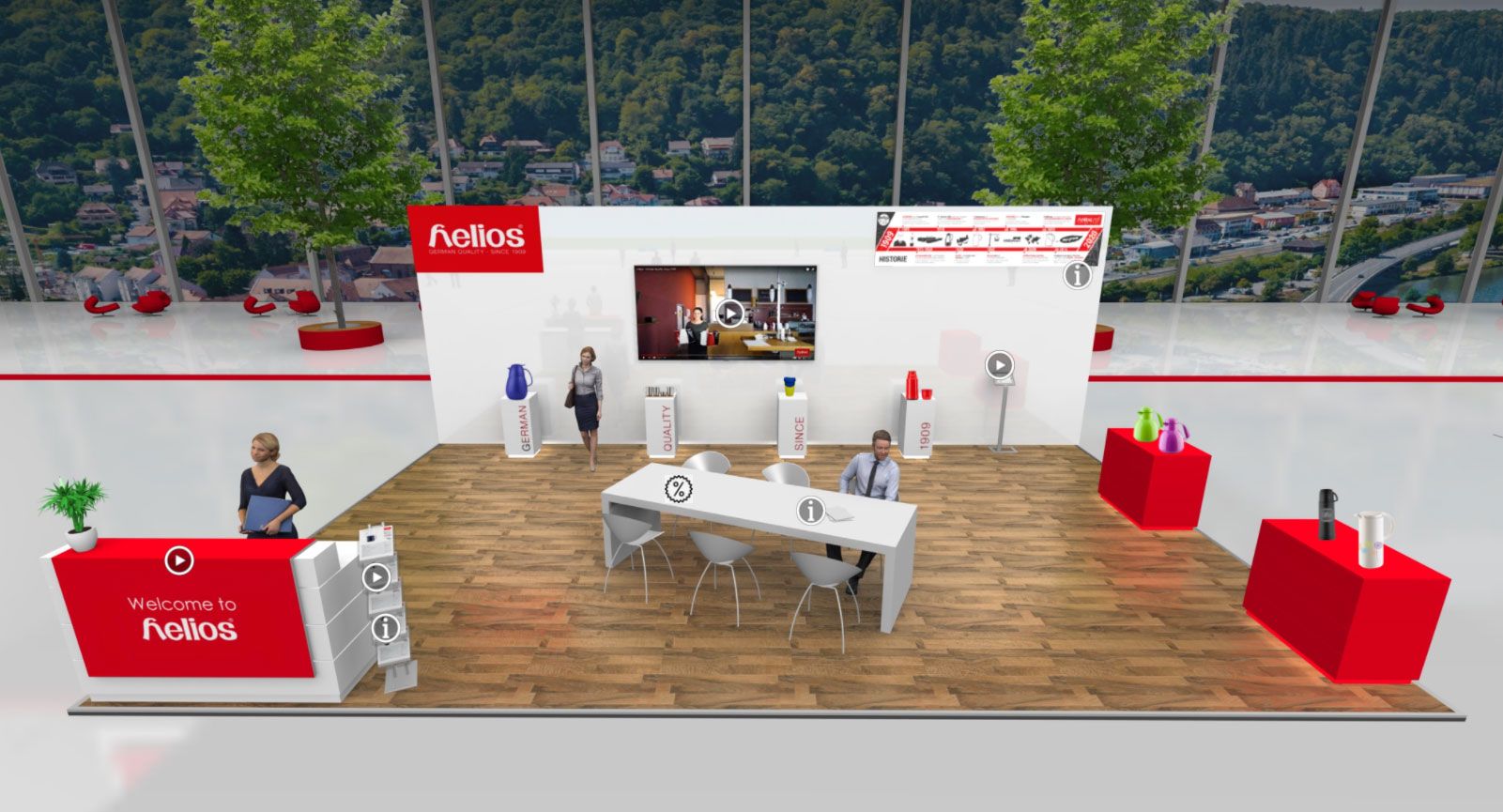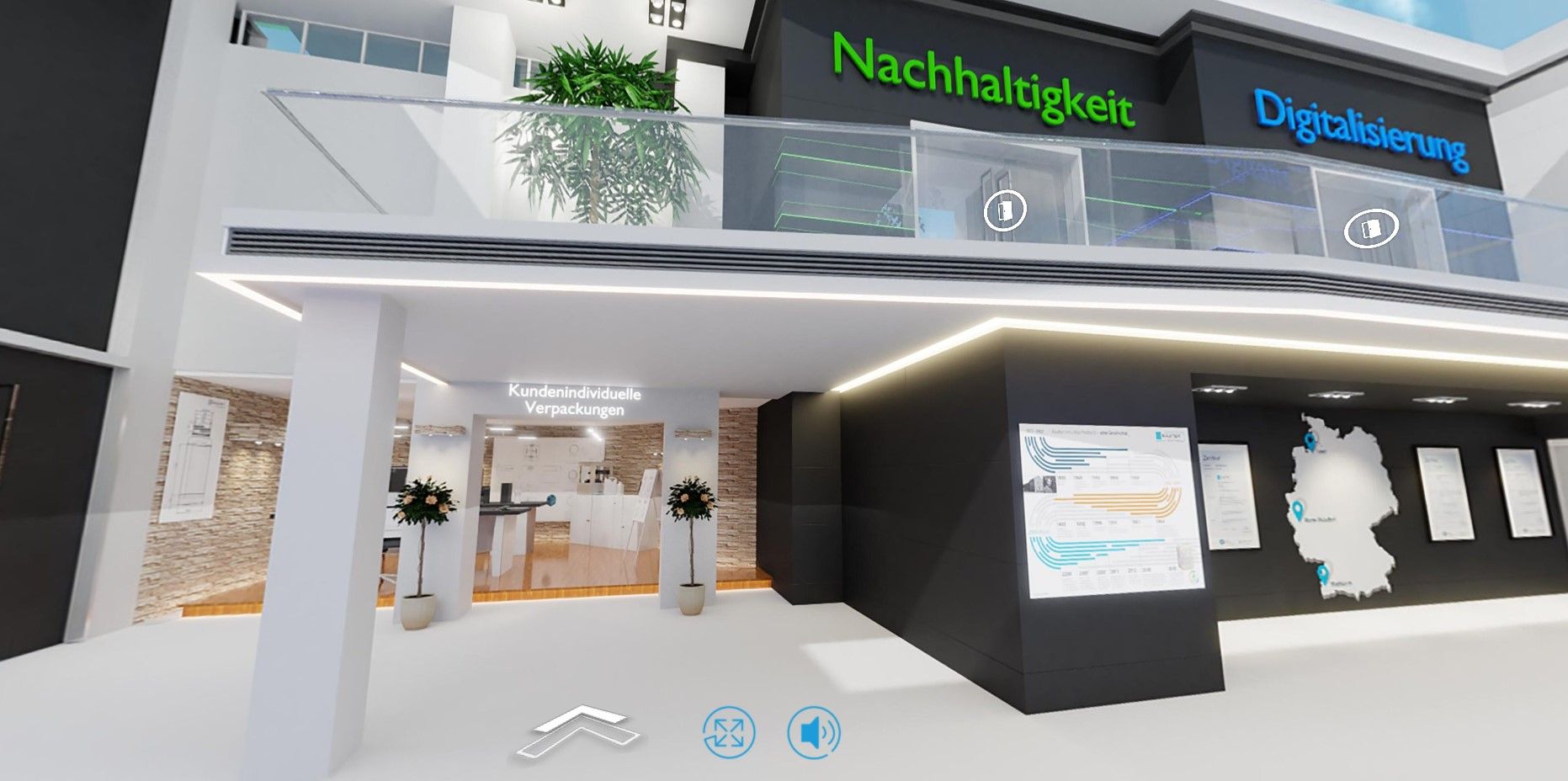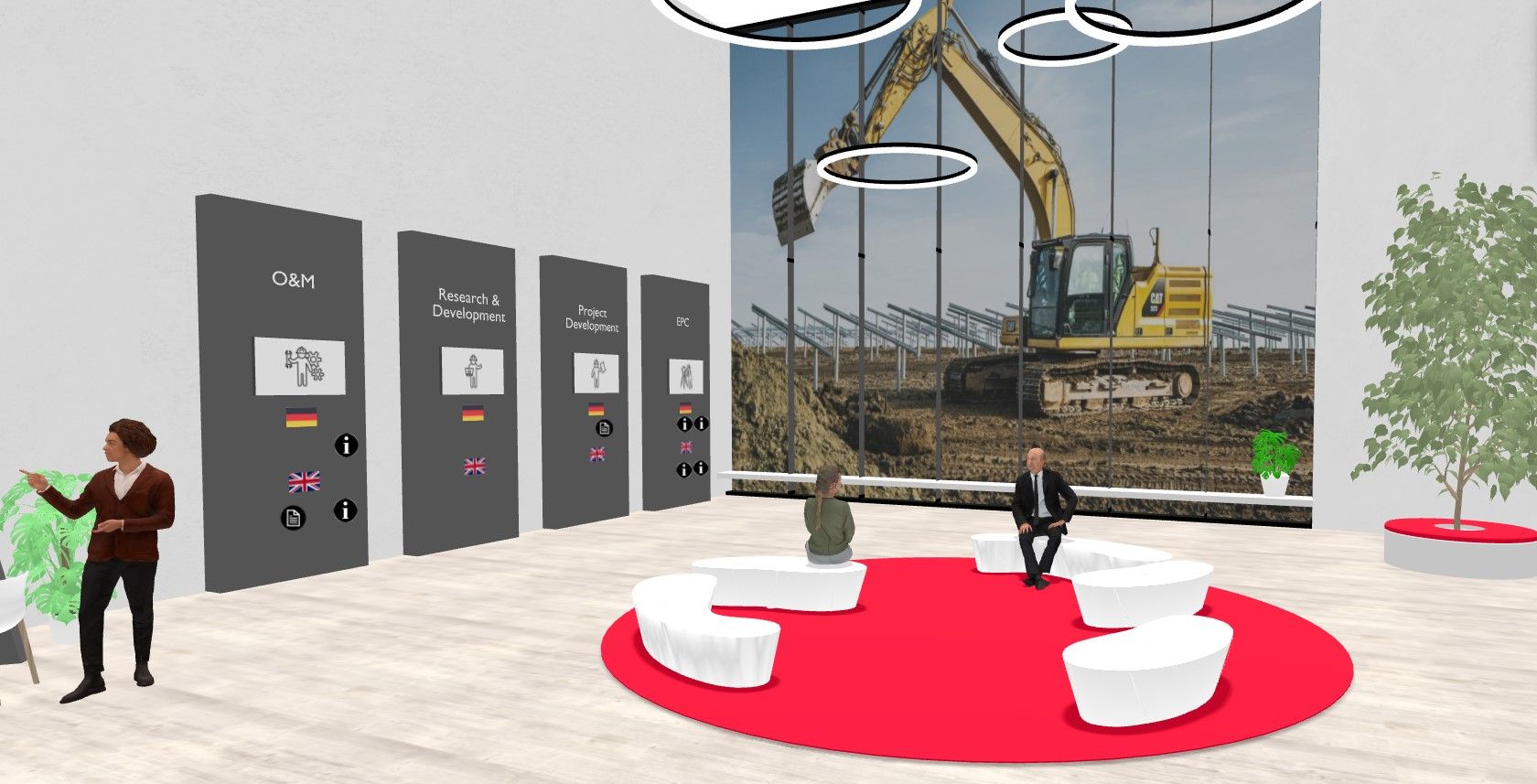 Possible applications
A virtual trade fair stand basically offers many different possible uses, whether related to a real event or independent of it. Because it is virtually accessible, it offers many advantages that events in the offline world cannot boast: the virtual trade fair stand can be reached anywhere and at any time. This makes the virtual booth a great extension of real events. But even independent of specific events, the virtual booth is a versatile marketing tool.
Hybrid events
Virtual trade show booths can be used before real trade shows or events to promote a trade show appearance. If the virtual booth is a copy of the real booth (Digital Twin) you create a recognition value at the real trade show, the real booth will be found faster and looks more familiar. If you use your virtual booth during or after a real event, you extend the trade fair experience. Besides the offline world, bring your booth visitor directly to the virtual environment, to your website and make a contact out of it. Thanks to the virtual extension you have the possibility to work more multimedia and to use more of your product information, for example by embedding videos.
Independence
The virtual exhibition stand does not always have to be seen as an extension of real trade fairs. Virtual booths are also a versatile marketing tool on their own. By embedding many different widgets, you connect your various product information in one place, making the experience more interesting and often easier for visitors than navigating through a website.