Single Sourcing in Live communication
A partner for all in measures in live communication.
Shipping service, installation service and warehousing from a single source.
Zur Expertise
Best possible graphic quality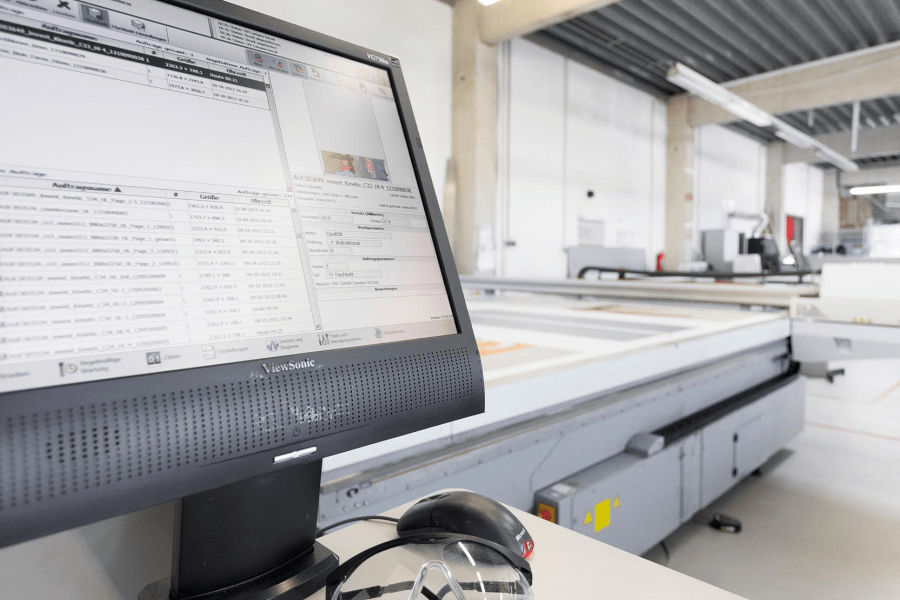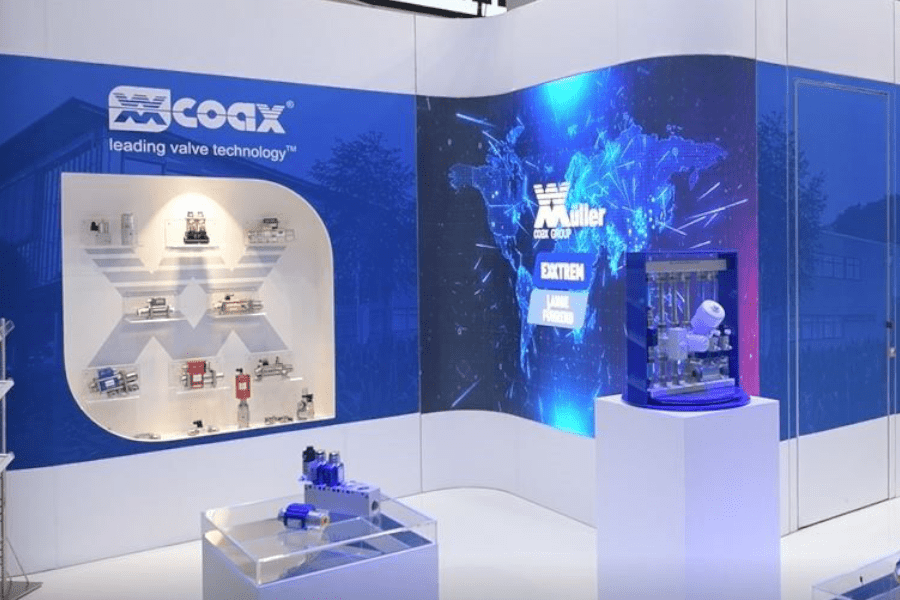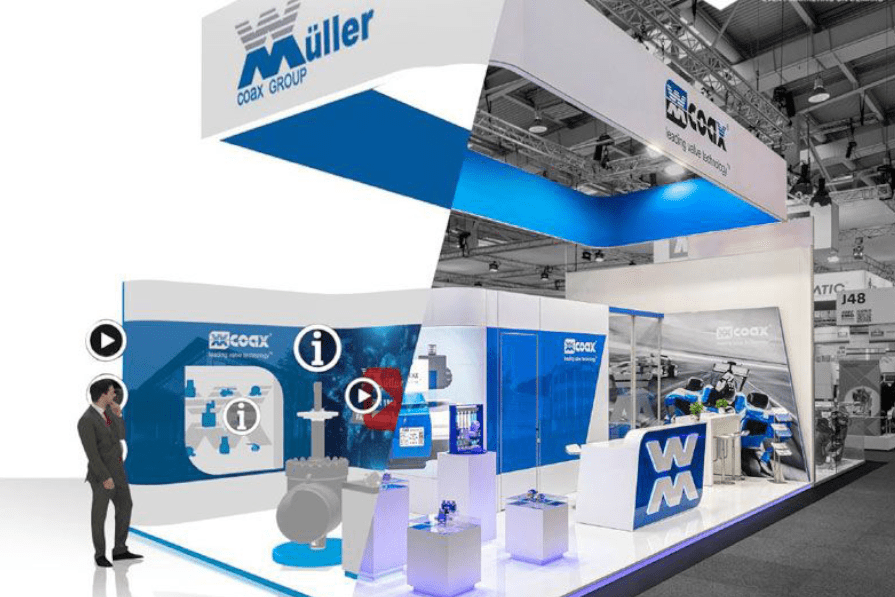 Expertise 1: Measuring the success of trade fair appearances
We believe that an objective measurement of success is the biggest driver for trade fair success. Therefore, we are experts in this field and support you proactively with our event metrics knowledge in the analysis and optimization of your trade fair appearances. These metrics help us to optimize your conversion rates in the long term and thus strategically reduce your costs per trade fair contact.
Expertise 2: Effective and efficient design
For our designs and drafts, we rely on powerful CAD systems right from the start. These not only help us to work very efficiently for your benefit, but also to have all data completely available in the subsequent processes. In addition to the process-related efficiency, these technologies enable us to talk to you interactively about the designs at any time and to optimise them together with you. And an optimal design is always effective in the end.
Expertise 3: Logistics as core competence

In addition to efficient and effective design, logistics should be the core competence of a booth builder. If you consider the costs and also the risks of an exhibition stand, these are mostly to be found in logistics. For this reason, we have invested mainly in our logistics infrastructure in recent years, in addition to design. Because only if we can operate the logistics reliably and efficiently, we can successfully realize your trade fair appearances.
Would you like to tell us more about your targets
Send us your inquiry without obligation.
Send request
Expertise 4: Graphic production with the best possible graphic quality

In addition to furniture, individual customer graphics are the central elements of a trade fair stand. Ideally, the structure of an exhibition stand is not visible, but rather only the surfaces and graphics. These are therefore of central importance for the value of the stand. If this is so - we thought - then we should make the production of graphics and the related quality management our expertise. For this reason, we operate our own large-format printing plant at the Monschau location in order to be able to offer our customers the best possible graphics quality.
By the way, but we never told you this, print data for graphics are usually completed shortly before the trade fair - after all, you want to come to the fair with highly topical subjects and innovations. But then maximum flexibility is required, and we can only ensure this too if we have these central processes under our control.
Expertise 5: Know-how about LED technology
The use of LED video technology is certainly one of the current trends in trade fair construction. For this reason, we not only started dealing with the topic at a very early stage, but also decided that we wanted to build up a central competence in this area. For this reason, we have acquired - usually unusual for a booth builder - an extensive stock of hardware components for LED video walls, but on the other hand we have also centrally built up the expertise of controlling LED video walls within the company. Especially when using such technologies, reliability is the essential success driver. But we can only guarantee this if we understand every facet of the technology and can manage it ourselves.
Expertise 6: Conduct hybrid events
In addition to physical trade show appearances, you can extend trade shows with virtual events. For a hybrid (trade fair) concept, you need a service provider with expertise in both areas. Our team of metapilots supports you in the implementation of virtual events, which you can use as you wish alongside physical trade fair appearances.