Exhibition stand design
We create your exhibition stand.
Trade show booth design for digital and print media
Your individual trade fair stand is the centerpiece for the communication exchange with your target group. To make your stand stand out from the crowd, we take care of the design and production of your trade fair systems. With years of experience, we respond to your wishes and produce print materials or content for your LED video walls. In doing so, we create individual designs and graphic files for your mobile exhibition stand. This includes graphic designs such as textile graphics for covering your roll-ups and trade fair walls or plastic graphics for your folding displays. We are also happy to check the correct format of your content elements for your LED trade fair stand or produce them for you.

The possibilities to customize your booth are almost limitless. Whether textile graphics with illumination or backlighting as well as presentations, videos and image galleries on the LED video wall. The combination of textile graphics and LED video walls is also possible. Our MediaService team is available to advise you on an individual trade fair stand design and will take over the implementation for you.
Our services for your exhibition stand design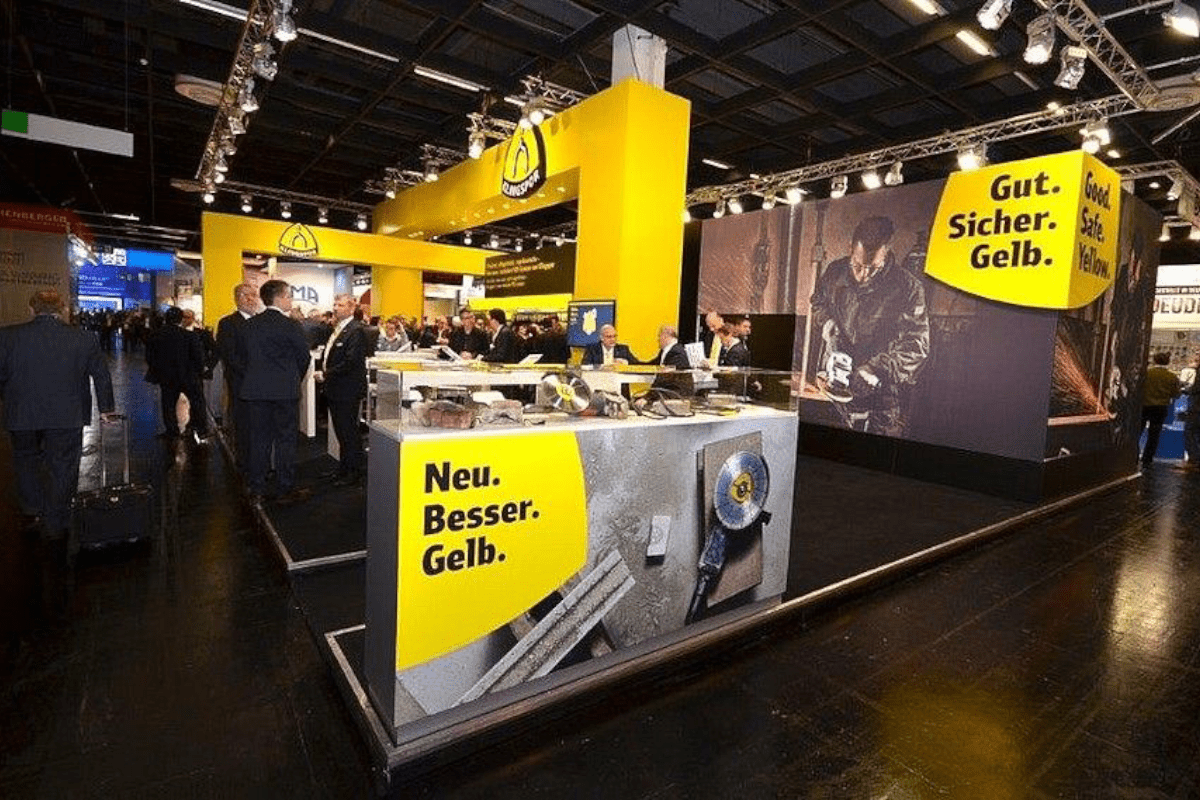 Design textile graphics
You would like to have graphics printed for your trade show booth? Maybe you don't know exactly what the graphics should look like yet? Or you need someone to check your print data for correctness?
Our MediaService team supports you in all creative services. Be it the creation of graphics for trade fair walls, rollups or folding displays - we are happy to take on the visualization of your ideas. We ensure that the individual design elements create a consistent overall image. The graphic design of print media is done in close cooperation with you.
Request textile graphics
Design LED trade show booths
You can't decide between graphics and LED panels? You want to create an innovative overall image? How about the combination of textile graphics and LED video walls?

The effect of LED video walls provides an emotional visualization of your products. Our MediaService team will support you in realizing the stand design for a uniform and convincing overall image.
Request LED exhibition stand
Printing and graphics service for trade fairs
In addition to graphics for your trade show booth, there is also the question of the need for print media at the trade show. Even in this day and age, print materials can be part of the trade show concept and offer added value to your target group. Taking over graphic design and production is part of our trade fair service.
With the Web-to-Print service, you can conveniently change individual contents within a print template flexibly, quickly and easily online within marketing logistics. And you can do all this quickly and easily from the road in the WWMcloud. And when things have to move fast, we produce and ship your print products directly to your trade show appearance. You can control these processes quickly and easily in the WWMcloud. This keeps you flexible and successful at your events.
Our print and graphic services are perfectly tailored to your needs and are child's play to control via WWMcloud. You can access your stored print data at any time, make updates and adjustments independently online, and request print jobs with just a few clicks. And you can do all this conveniently in the WWMcloud, even when you're on the road.
In large format printing we produce your individual graphics for the optimal communication of your advertising messages to customers and trade fair visitors. Competent advice and fast production guarantee flawless event management. In the portal, you can link various printing services with our range of free rental equipment. You upload your print data directly in the software and the most up-to-date file is always used for upcoming productions.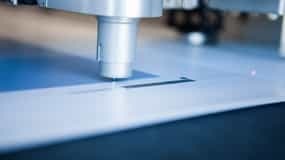 Choose our high-quality trade show and exhibition systems for free rental and pay only the cost of your individual printing. In this way, you achieve a significant reduction in your investment costs.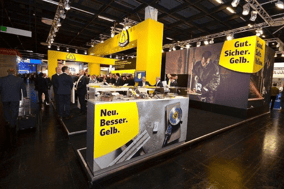 You have special wishes concerning your exhibition stand? For designs of all kinds you have the possibility to fall back on our graphic experts. Of course, we will follow your corporate identity or contact your trusted agency.

In addition, we make sure that your trade fair wall design is not too cluttered and focus on concise text messages that are easily recognizable even in extreme lighting conditions and from a distance.

Ecological printing processes for sustainable trade fair construction
We take care to be as ecological as possible. Our graphics are printed with solvent-free printing processes. Our ecological printing processes achieve high color brilliance, crisp print image and perfect gradients on your graphics. Even more sustainable than the production of graphics is the use of LED video walls. Content can be recreated and reused for each trade show appearance. Thus, your trade show booth concept is reusable without limiting the design of your booth.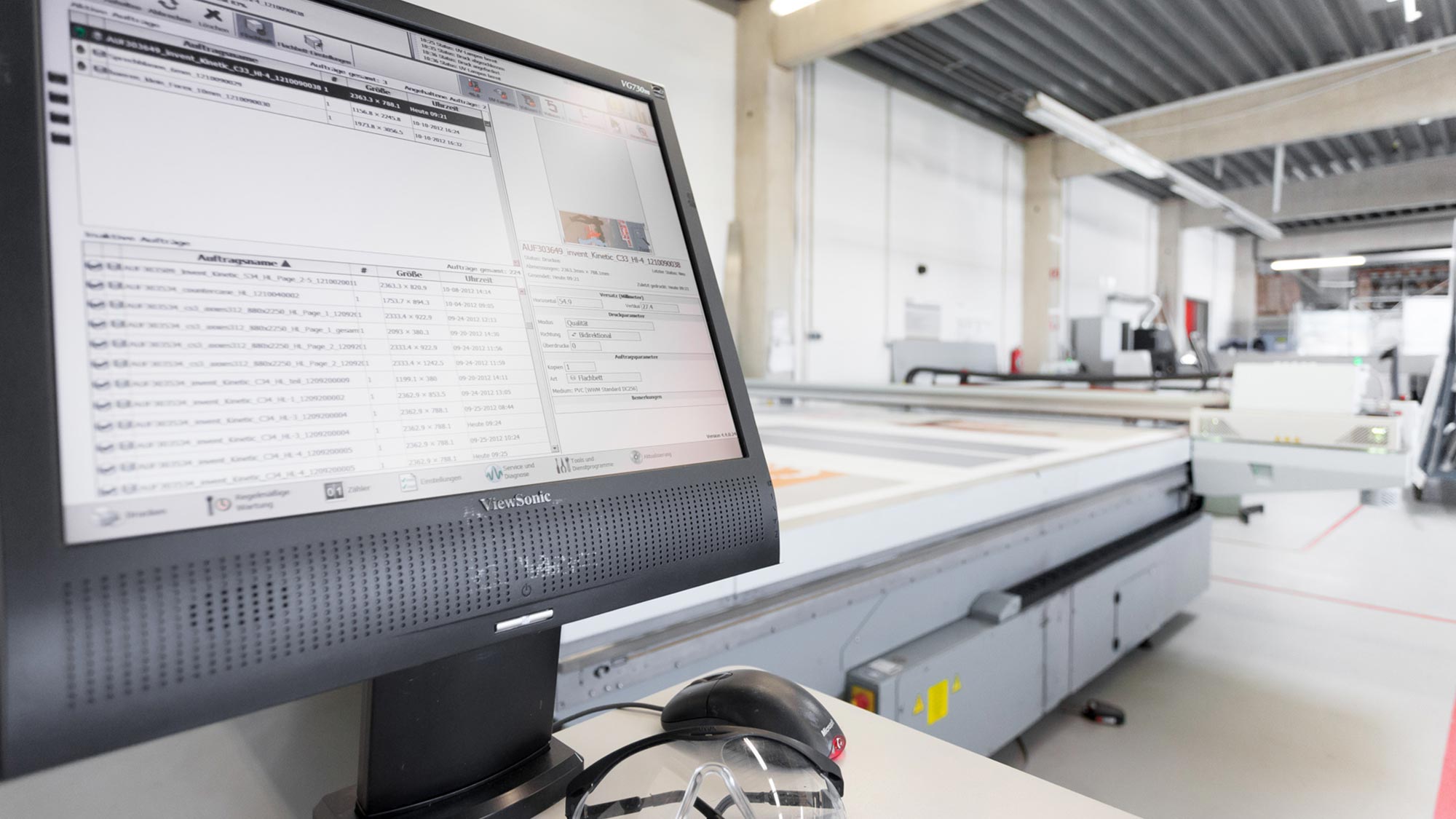 Create attention with your exhibition stand design
Your trade fair design ensures that your target group's attention is drawn to your trade fair stand. The AIDA model can help you with this. The AIDA model describes the individual phases of the advertising effect. The four stages of this model help you to optimally build up your trade fair stand and its design elements on each other. The first two phases of the AIDA model are particularly important for the conception of your trade fair stand design.

AIDA is an acronym and stands for the terms Attention, Interest, Desire and Action.
Attention
In this phase, you want to stand out from the crowd and grab the attention of your target group. To draw the attention of your target group to your trade show presence, use design elements that are of interest to your target group. These can be:
Illuminated trusses above the trade fair stand

LED lighting of the booth

Graphics with product information

Visualization of processes on textile graphics

Presentations on LED video walls
Interest
After you have drawn attention to your booth, in the second phase you want to use the attention you have gained to create deeper interest among the target audience. You can achieve this effect if you use the following trade show equipment:
Screens and LED video walls on which product information is shown in greater depth

Touch panels on which visitors to the stand can obtain information

Advertising materials that visualize processes and give an overall picture of the company and product portfolio
Desire
In the third phase of the AIDA model, you want to create a concrete desire in the stand visitor. In the form of rational or emotional messages, you and especially your stand personnel can achieve a deeper interest and desire in your target group.
Discussions with stand personnel in comfortably furnished meeting corners

Demo videos on screens

Include exhibits in booth design and support them with lighting or other effects
Action
The final phase involves a call to action before the booth visitor leaves your booth.
Provide in-depth information material, e.g. best cases, white papers, etc. for download in exchange for contact data at a digital touch panel

Exchange of contact data with stand personnel or arrangement of appointments
Example exhibition stands
Get inspired by the exhibition design of our customers. Get insight about the conception of graphics and LED trade fair stands in our trade fair construction references.
FAQ exhibition stand design
Request individual exhibition stand design now
Make an appointment
My name is Marius Palm and I will be happy to answer your questions about our printing processes, finishing options as well as our design services for your trade show booth concept.

I would be happy to show you a few of our projects and how we implemented them to give you the best possible insight into the visualization possibilities for your trade show booth.