Sustainability in live communication
Designing live communication measures sustainably. Avoid waste, conserve resources and act sustainably.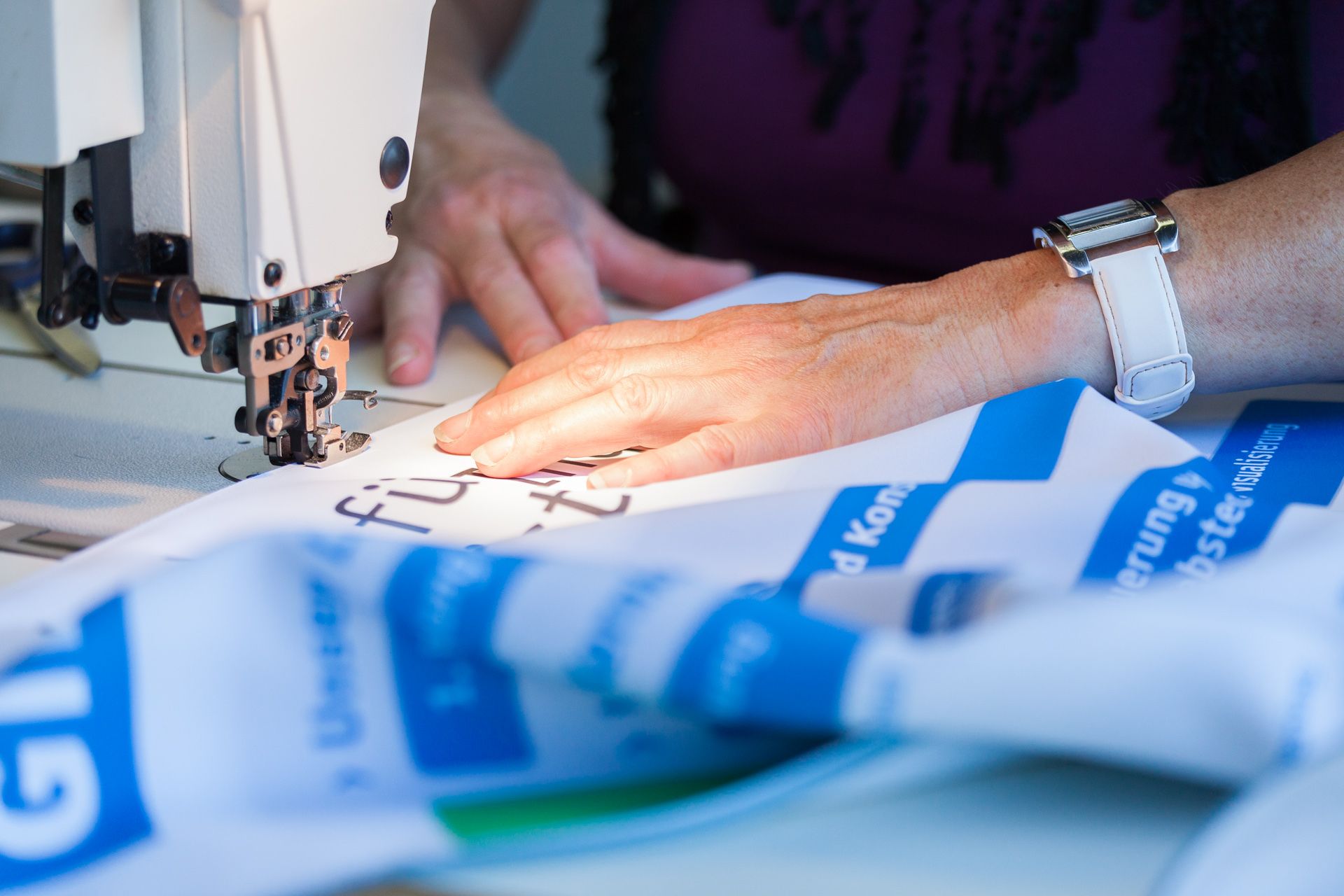 Expertise 1: Using modular structures

We believe that modular structures, i.e. standardised elements in exhibition stand construction do not stand in the way of individualised construction. On the contrary: the large number of elements - similar to a very, very large Lego construction kit - allows us to economically produce maximum individuality within the budgets of our customers. In other words, the combination of modular elements enables a completely individual appearance of the exhibition stand.
But what does this way of working have to do with sustainability? Very much. Each of our customers wants to appear at the trade fair or event as individually and strikingly as possible. In the past this was only possible with individual components. But this is exactly where the ecological problem is. Because these components are only manufactured for your trade fairs and are therefore rarely used. Since a large part of the ecological footprint is created during the production of components, this footprint therefore remains very high per trade fair.
Our working method with modular components allows us to achieve the same individuality of design, while at the same time using numerous components. While this does not reduce the ecological footprint of production, it does reduce the sustainability of each individual exhibition stand.
Would you like to tell us more about your targets
Send us your inquiry without obligation.
Send request
Expertise 2: Using reusable, ecological graphics
Another aspect of our DNA is the use of ecological graphics, which can be used several times due to your production method. Especially in recent years the use of textile graphics in exhibition stand construction has increased. The advantages were obvious: weight saving, low transport volume and low transport weight. Nevertheless, there are some central differences in the production of textile graphics:
UV printing
UV printing is a more modern alternative to solvent printing. Here, the colour is not fixed on the medium by the evaporation of solvent, but by UV light. This process is therefore more ecological than solvent printing, but has a high kink sensitivity and is therefore not suitable for multiple use. We only use this technology for very price sensitive customers and if the graphic is only used once.
Thermosublimation printing
In this printing process, a water-based colour is applied to the textile (in this case a purely natural product) and the textile fibre itself is dyed with heat and pressure. The result is a very soft, high-resolution fabric that is not only resistant to kinking but can also be cleaned like normal laundry. Similar to modular exhibition frames, this is the basis for reuse and thus sustainable exhibition construction. We prefer to use this method. For the single print this procedure is more complex, but already with double use it is cheaper AND more sustainable.
Expertise 3: Organizing events in the virtual world
Virtual events bring many advantages. However, it is not entirely true that online events are sustainable, because the required data centers also consume CO². Instead, events in the "metaverse" focus on reusability and avoid the production of disposable items as far as possible. The focus is therefore on the sustainable use of events that have already been produced.