Marketing Logistics
Seamlessly integrated shipping service for your event equipment. Professionally packed and shipped, perfectly timed to your event.
Event equipment at the right place at the right time
Whether it's a congress, corporate event or outdoor event - live communication is based on solving logistical tasks. Your chosen event equipment must be in the right place at the right time to bring success.

As the optimal logistics solution for your events, we offer you the fast and affordable shipping service that you can easily select, control and track via WWMcloud. Simply schedule the shipment of your equipment online and benefit from our most favorable shipping options.
Advantages of WWMcloud marketing logistics
Shipping service: Always an option
All exhibition systems, equipment and graphics stored with us are shipped nationally and internationally to your assignments by our service hub. One mouse click in the WWMcloud software is all it takes for your material to be delivered on time for the start of the event and picked up again at the end of the event. We attach great importance to coordinated processes that offer you great added value.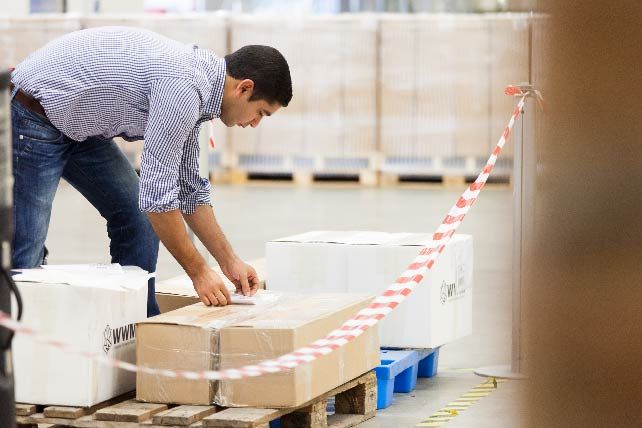 You would like to learn more?
Ask for our WWMcloud marketing logistics at a fixed price.
Shipping service
In the shipping service, WWM takes over the picking and delivery of your customers' trade fair stands and accessories ordered via WWMcloud. With the shipping service, the equipment is delivered to your selected event location on schedule. After the event, the systems and graphics are picked up again, cleaned, checked and returned to your storage location at our hub.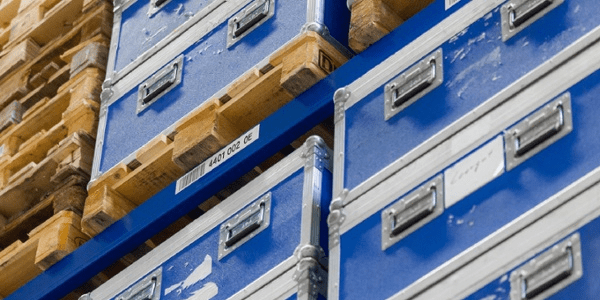 Transport insurance
When shipping exhibition systems, exhibition insurance is automatically included for customers, which also covers damage and loss in transit. For advertising materials or individual customer equipment, we offer favorable transport insurance.
Safe packaging
All exhibition systems are shipped in specially designed packaging, such as flight cases or padded transport bags. For safety reasons, advertising materials are always packed in packages with a maximum weight of 30 kg. Transport-optimized packaging is developed for individual products to ensure that everything arrives safely at the delivery location.
Express shipping
Advertising materials at the trade fair are running low? To ensure that no visitor leaves empty-handed, we offer additional express shipping within 24 hours. This also applies to trade show graphics from our in-house print shop.
Reliable logistics partner
In order to offer you as many shipping options as possible, we work with a variety of logistics partners. Our software automatically suggests the most favorable logistics option for you during shipping coordination.
Delivery & Collection
To ensure that your ordered equipment arrives at the venue on time, we take care of the optimal delivery and collection. All you have to do is specify the delivery and pick-up date and the rest is done with our professional logistics partners.
One way shipping
If you need your equipment and you do not want to return it to the Service Hub, select the one way service in WWMcloud and receive your equipment as requested on time at your specified delivery location. This variant is particularly suitable for advertising materials and give-aways.
Marketing logistics request