WWMcloud - Leading Event Marketing Software Solution
Digitization and event marketing are no longer contradictions. But now more than ever, live, digital and hybrid events need to be connected by software. The goal must be to connect the data and processes integratively and not to create isolated solutions. WWMcloud fulfills this task with its integrative approach: live, digital and hybrid.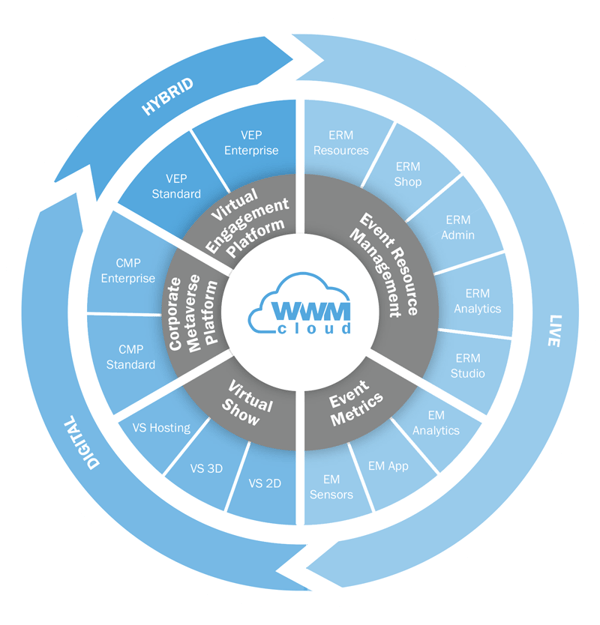 Software solutions for trade fairs: Tools for trade fair organization and controlling.
WWMcloud stands for the company-wide management of marketing resources as well as the planning, execution and analysis of physical and virtual trade fairs as well as online and offline events. The WWMcloud products digitize your event management and ensure agile and process-oriented trade fair management, from which you benefit as an exhibitor. In your online portal, you can plan exhibition stands in the 3D configurator, add exhibition services and download analysis data. You receive all services for your individual trade fair stand from a single source and maintain an overview of all your company's events in order to evaluate the success of your trade fair strategy.

The planning and organization of online and offline events takes place on the respective WWMcloud software interface - online in the cloud.
Making trade show success visible
While the success of virtual events can be analyzed with the help of visitor data, this is often a gut decision for physical events such as trade fairs and congresses. After registering, visitors to virtual events can
There is no data available to make a statement about whether an event was successful or not. As a service provider, it is important to us that you, as an exhibitor, can evaluate the success and failure of your trade fair appearances so that you can plan future trade fair appearances with the help of empirical values in the form of data.
The integration of our product Event-Metrics as trade show software on your booth can provide future events with a data-based foundation for decision-making. You'll get answers to questions like:
Which exhibit will be best received?

Is it still worthwhile for us to exhibit at the show in the future?

Which day and time are particularly high in attendance?
The integration of the Event-Metrics sensors provides you with important data for an evaluation in order to optimally plan trade fair appearances in the future. All evaluations can be managed online in the Event-Metrics app.
Plan and execute online and hybrid events with the WWMcloud
Physical event formats, such as (trade) fairs, congresses or showrooms, can also be held as virtual events or even hybrid events with the corresponding integration of software solutions. With an event platform, these events can be used virtually or hybrid from visitor registration, content management as well as event analysis.

The Corporate Metaverse platform is a product for the implementation of purely virtual events. Digital events, such as virtual trade shows, virtual conferences and other virtual events can be organized and executed by companies.

The Virtual Engagement Platform, on the other hand, can be used in particular for linking physical and virtual events. Visitors to both events can be managed together on the platform and communicate with each other.
Flexible and representative - With WWM we were able to find an optimal solution for smaller exhibition stands. A real advantage is that the stand can be ordered independently by our colleagues throughout Germany with just a few clicks and set up on site. And the result is something to behold!
Brand & Communication, medneo
WWM is an absolutely professional, innovative and reliable partner. Our contact persons are always helpful and very flexible in responding to our wishes and concerns. The trade fair planning with the myWWM planning tool from WWM is very simple and time-saving, making professional preparation child's play.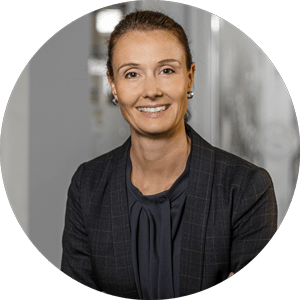 Director Marketing & Communications, Swagelok
With WWM, we have not only introduced a high-performance software solution for digital events at Cornelsen, but also gained an extremely competent and passionate partner. Digital events will be indispensable for us in the future and we are looking forward to the upcoming joint projects with WWM.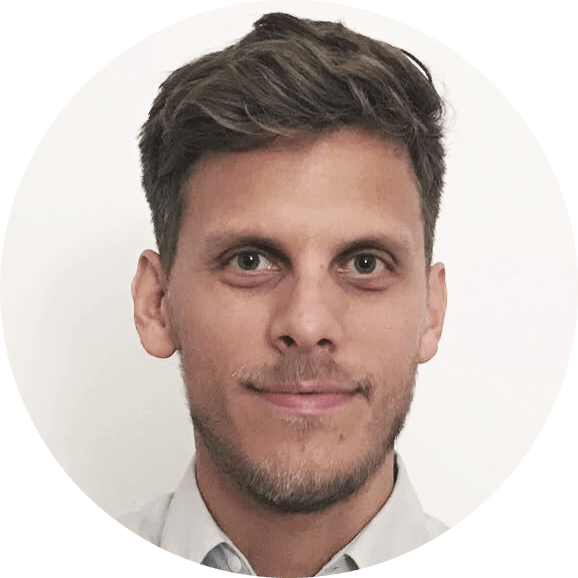 Leiter Markenkommunikation und Veranstaltungen , Cornelsen Verlag GmbH