Trade fair planning with the right trade fair strategy
Plan and analyze the success of your trade fair appearances.
With the right strategic trade fair planning, you can minimize your trade fair stand costs by reducing the planning effort. Get an overview of your processes, your inventories, availability of event systems your own costs and external costs from service providers.

An exhibition strategy pursues a defined goal, which you want to achieve with your event. Strategic trade fair planning will support you in achieving your defined trade fair goals. In event controlling, you evaluate these after the trade fair in order to increase efficiency in the planning of future events.
Define trade fair objectives
A tactical trade fair strategy is the first step towards a successful trade fair appearance. After recording the status quo, the definition of marketing objectives is of great importance. These must be clearly defined in advance, as the entire planning of a trade fair depends on the objectives. Once the trade show objectives have been defined, the rest of the trade show planning can be tackled.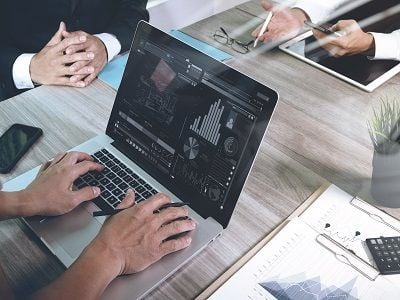 Finding the right trade fair strategy
Your personal trade fair strategy always depends on your previously defined marketing goals. You should be able to answer these with all the W-questions.
Who is my target group?

What do I want to show at the booth?

Where do I want to exhibit?
If you have not yet defined such a goal, it is helpful to brainstorm beforehand which trade show concepts and ideas have worked well in the past and which have not. What experience have you gained so far, how has your trade show controlling gone so far and which current technologies or trade show systems could improve the presentation of your ideas?
Trade fair formats for trade fair planning
You can plan your event individually depending on the trade fair format. We support the following formats where you can exhibit.
Plan your conventions easily and quickly with WWMcloud. With just a few clicks, you can put together your trade fair stand and order it at the touch of a button.
Congresses with WWMcloud
In addition to large trade fairs and events, small events such as trade congresses are becoming increasingly interesting for live marketing in the company. At congresses, you meet interested trade audiences that you cannot reach in such a targeted manner in any other way, yet still increase your level of awareness.

To make your congress participation even easier, with WWMcloud you can easily put together your required equipment, advertising materials and the desired logistics options online and rent and book them at a favourable price. With WWMcloud we deliver all your congress equipment in time for the event and store it again after the congress..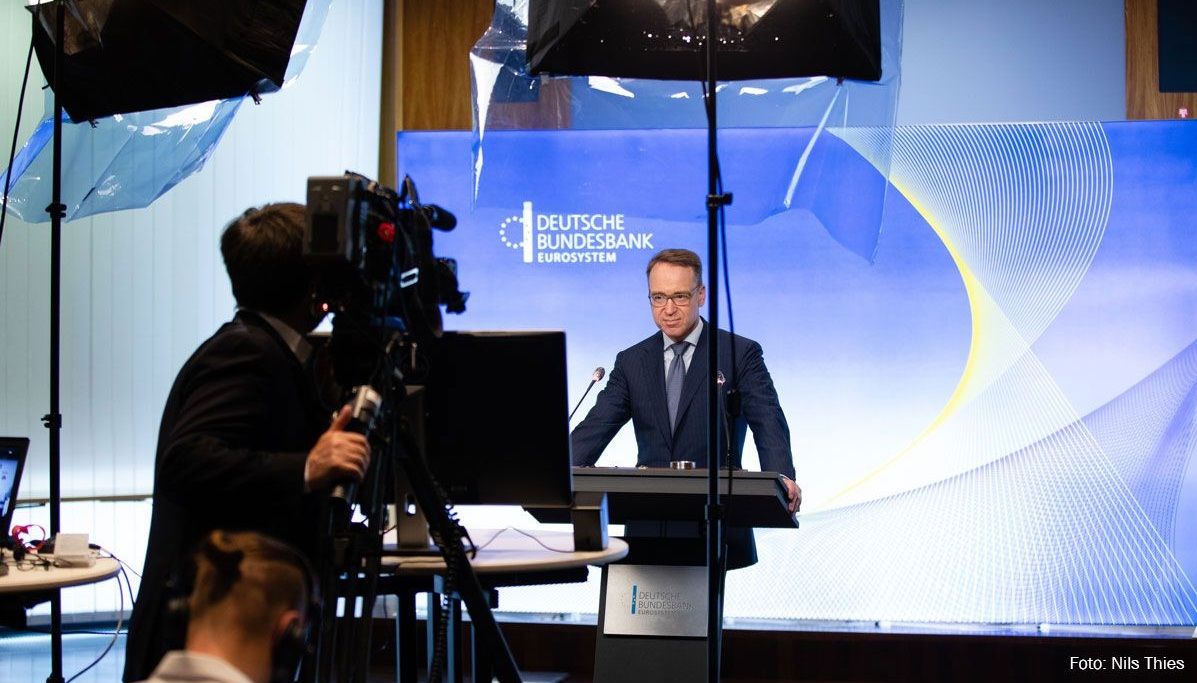 Congress of the Deutsche Bundesbank.
Find new employees easily and with little effort with WWMcloud.
Recruiting events with WWMcloud
Organizing recruiting events requires a variety of tasks from HR managers within the company. HR officers have to plan the company's presence at a number of events and present the employer brand positively and effectively during the event.

To help companies take the burden off their HR departments, we offer intelligent business process outsourcing with WWMcloud. We support recruiters in planning and executing recruiting events and HR fairs by standardizing processes and simplifying and accelerating their organization and execution.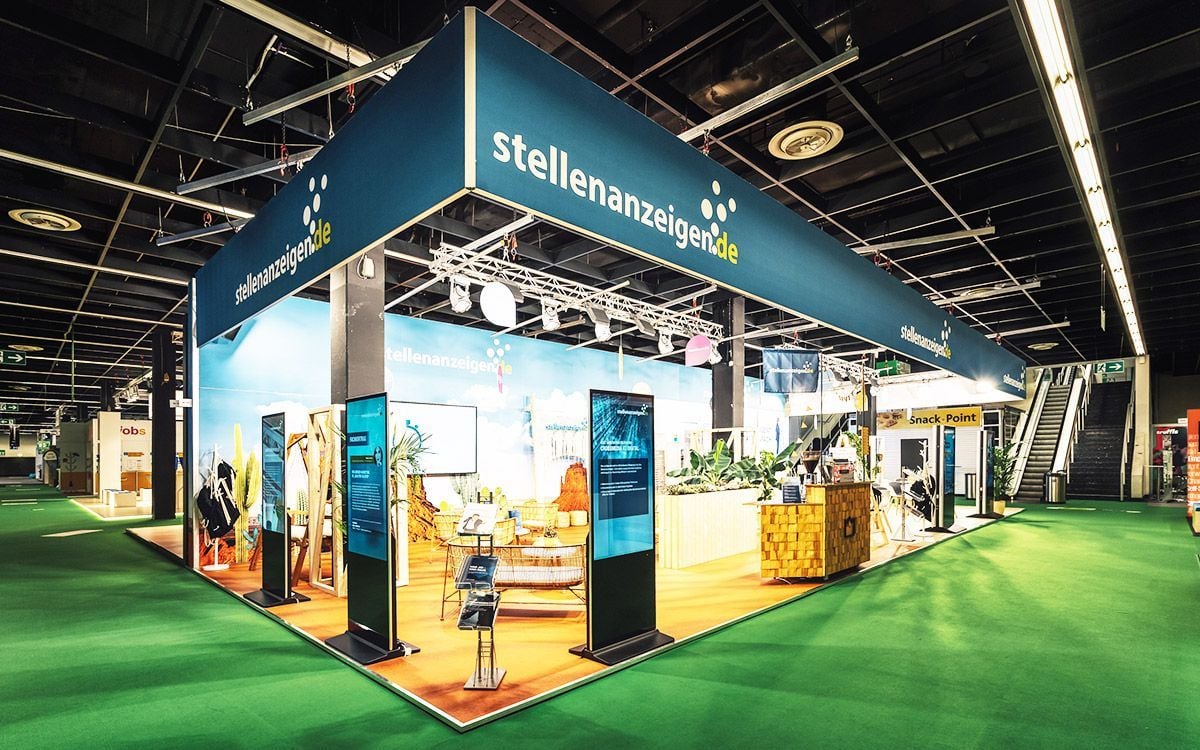 Exhibition stand of stellenanzeigen.de at Zukunft Personal in Cologne.
Quickly and easily book your PoS stand in the WWMcloud, have it set up by our fitters and start your success at the point of sale.
PoS presentations with WWMcloud
Our equipment can be used flexibly and is ideal for use in your salesrooms in addition to trade fairs and events. With WWMcloud you can access the extensive rental stock of trade fair and presentation systems of WWM and only pay for the production of your individual graphics.

For your various ideas of promotion concepts you rent your always individual PoS presentation stand in WWMcloud and are always up-to-date with the latest systems at the point of sale.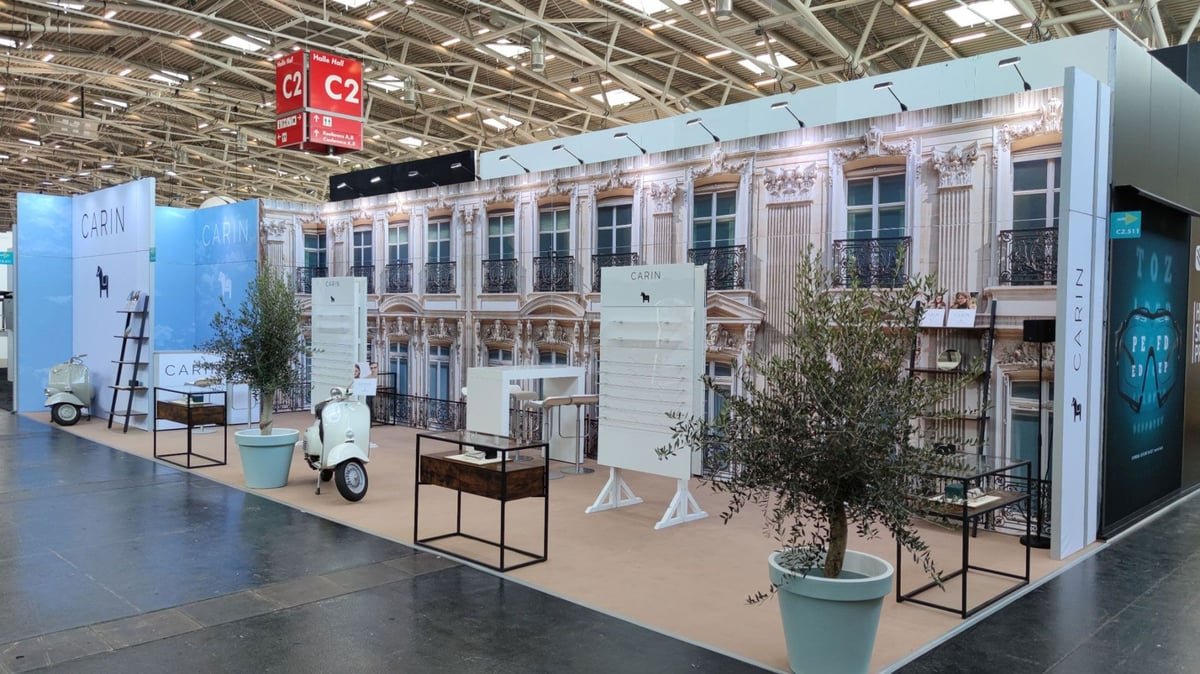 Exhibition stand for Kaulard at the Opti in Munich.
Showrooms in your own company building or as a roadshow worldwide - With this marketing strategy, you get planning, implementation and analysis in the WWMcloud.
Showrooms with WWMcloud
By placing a showroom in your own exhibition hall or as a roadshow worldwide, a highlight is created for the prospective buyer. Potential buyers can feel comfortable in the lounge area, right next to the products and services on display, and hold in-depth discussions with the sales staff.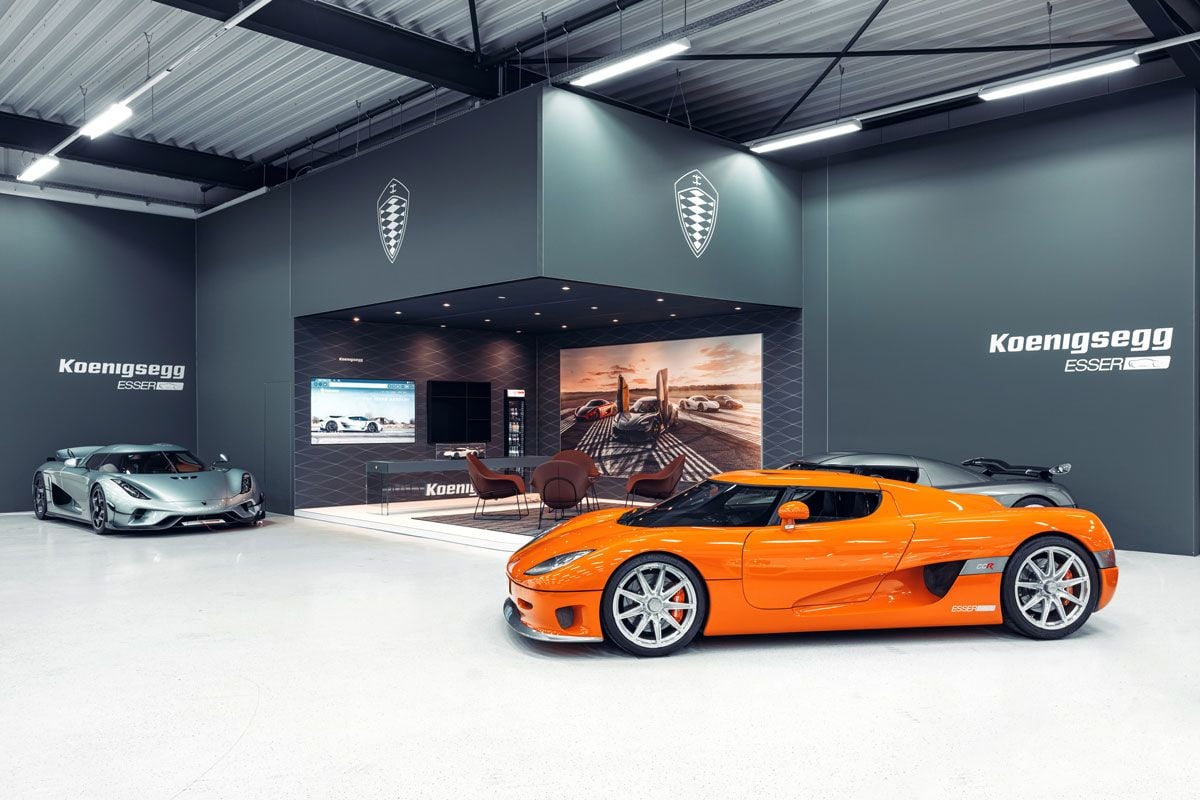 Showroom für Esser Automotive.
Planning virtual events, such as virtual trade shows, virtual showrooms has become part of the trade show planning process.
Virtual events with WWMcloud
In addition to ordering trade show materials for physical trade shows in the trade show industry, virtual events can also be planned and executed in WWMcloud. These can be used as a supplement to physical trade fairs to make the most of the advantages of both worlds and increase your visibility.
For the various events, you invite your visitors to your specially created virtual rooms in the Metaverse and can accompany this in parallel to your physical events.
Implement virtual events in the metaverse.
We would be happy to present the advantages of trade fair planning in the WWMcloud in a live demo!
Request a live demo of the WWMcloud without obligation.
Digitize trade fair planning
Plan trade fair budget
Planning your trade show budget is a key element of your overall trade show planning. Drawing up a budget at an early stage helps to keep an eye on costs when planning a trade fair and to plan for possible additional costs. During the entire trade fair planning process, the budget is monitored to avoid financial surprises.
Manage trade fair planning online
With the WWMcloud trade fair software, you can easily plan, organize and coordinate your trade fairs and events online at the touch of a button. You reduce your trade fair costs, minimize your planning effort and can monitor all item availabilities in real time in the WWMcloud. In addition to your trade fair stand, you simply book all the necessary advertising materials, catering, trade fair equipment and the corresponding logistics into a complete package. We call our service trade fair stand at the push of a button.
Successful event planning
WWMcloud is simple, efficient and fast event management.
At the push of a button
Always individual
Across industries
Online and in 3D
Digitization of trade fair planning
Efficient event management is essential for the profitability and success of your events. WWMcloud software offers a completely new, innovative solution for the demanding tasks of event management. Every event can be planned, executed and analyzed online with WWMcloud.

The equipment for trade fairs and events is available online and can be rented. You can easily store your own equipment bundled in one place in the WWM Service Hub as a trade fair service. Thanks to the innovative software, you have access to all resources at all times and can control your live marketing measures on the move, thus helping to improve your event management.
Full service in trade fair planning for agencies
From agency to business partner. Our web-based software solution WWMcloud supports you in optimizing your competencies in the field of trade fair and event management.

WWMcloud gives you digital access to all available trade fair and exhibition systems, trade fair graphics, trade fair accessories and advertising materials of your customers. You can view your customers' items and book them for planned events at any time and from anywhere. You have the current status of all your customers' events at a glance at any time and can inform your customers directly about important details.
Trade show strategy: Measuring success with facts and figures
We want to make your events as transparent as possible. It is important to us to respond to your needs. In this way, we can support you in expressing the success of your event in figures. For your detailed success control, we generate individual statistics, the output of which you can use to prove and continuously optimize your event planning.
Would you like to know how often your counter has been ordered for events or whether a new acquisition is relevant for a system? We create usage statistics for your items and can tell you where and how you can save unnecessary costs in the future. We provide you with the data you need to make your event management effective and efficient at the same time.
Analyze and evaluate trade show budget
What did my event cost? And how do the expenses compare to the event goals achieved? Is the trade show appearance worth it or do we need to reschedule in the future to remain efficient?

Trade shows take up a large portion of a company's marketing budget. That is exactly why it is important to provide event management with measurable key figures. We provide you with manageable data on the events you have held, which you can use to evaluate and compare your event concepts. In this way, you can find out which concept was successful and optimize your event management in the long term. Your budget can thus be used more efficiently and is easier to plan.
Event controlling with the WWMcloud
With a complete cost analysis, we make your trade fair budget plannable. So you always know which exhibit from your trade fair concept is successful. And the exhibit that has hardly been used lately, but is being stored and thus causing costs, can be identified and outsourced. Your sales distribution is based on facts that speak for themselves.
You want even more detailed insights into your events, your advertising consumption or other important key figures? We would be happy to generate individual reports that allow you to analyze and evaluate your events and marketing goals even better according to your specifications and key figures.
Event Management Reports
With Event-Metrics sensors, we measure visitor traffic in an automated and DSGVO-compliant way. In the WWM Event-Metrics app you can see live data from your booth. Key figures, as in online marketing, on your entire booth, separate areas such as counters, meeting or terminals, as well as individual exhibits. The Event-Metrics sensors measure visitor flows based on the smartphones of the trade fair visitors. No separate app needs to be installed. The sensors do not collect any personal data and transmit the measurement data securely and encrypted in the WWM Event-Metrics app.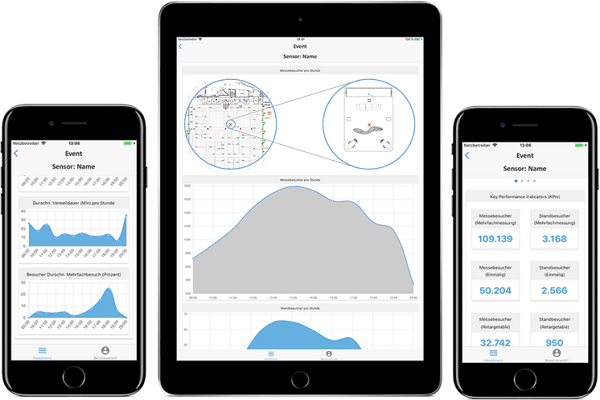 Digitise trade fair planning! Get to know the WWMcloud now.