Joint case study with Microsoft
Press release from 23.02.2017
Under the theme "How a pioneer in live communication designs its workplaces", a "Customer Story" has been created in collaboration with Microsoft. Take a look behind the scenes and find out how we work.
With the introduction of our event resource management software myWWM, we started the digital revolution in the live communications industry back in 2005. A simple, effective and efficient portal solution for process-optimized planning and control of events of all kinds. For our customers it is offline marketing actions at the push of a button from the cloud.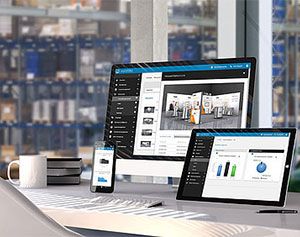 The next step as a digital trendsetter
The new myWWM business intelligence module offers automatic recording of trade fair visitors, generation of KPIs and, with re-targeting and pre-targeting, the target group-specific extension of live communication into the online channel. And all this in full compliance with data protection laws.
Inside WWM
Digital, highly scalable and thus future-proof live communication solutions keep our customers agile. But how do we work? Who provides the impetus? Who supports us? Read the answers to these and other questions in the Microsoft Case Study.